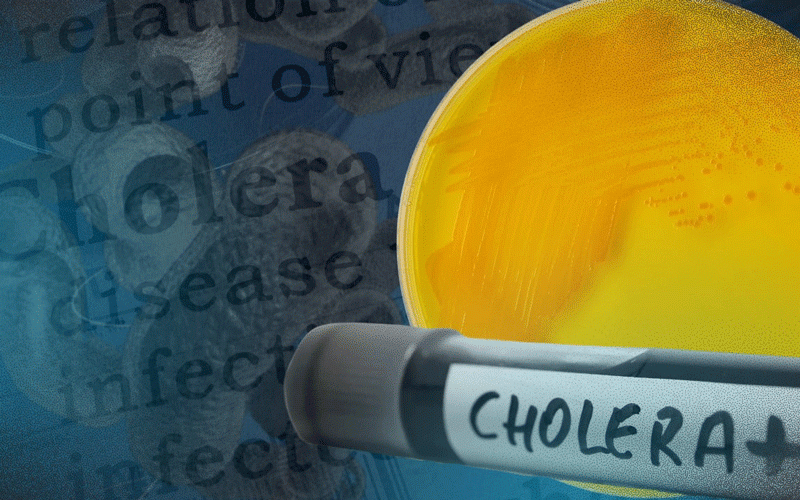 FEAR has gripped Bulawayo residents after the country's second city recorded its first cholera case this week.
This comes amid fears that the disease may spread fast as the city battles severe water shortages, with residents going for days without the precious liquid.
Council's health services director Edwin Sibanda confirmed early this week that the city has recorded its first case.
The patient is a student at Mzilikazi High School who was admitted to Thorngrove Infectious Disease Hospital.
Until this week, the city had been spared the cholera outbreak that has been recorded in several parts of the country.
"This is what we have always feared, now it is at our doorstep," said Thandiwe Moyo, a Makokoba resident.
"Have we not always spoken about this? People are overcrowded and water is not available for extended periods of time, so here we are now."
Bulawayo is currently facing water-shedding with some residential areas enduring up to six days without running water.
The cholera outbreak in the country has been ongoing since February when the first case was reported in Chegutu, Mashonaland West province.
Health officials have attributed the outbreak to poor sanitation, contaminated water and cross-border mobility. Zimbabwean health officials reported 135 cases of cholera in 2022 and over 10 000 cases between 2018-2019.
According to a situational report released by the Health and Child Care ministry, "suspected and confirmed cases have been reported in all the 10 provinces but the cases have no epidemiological link to each other.
"As of Monday, a cumulative total of 2 130 suspected cholera cases, 15 laboratory-confirmed deaths, 33 suspected cholera deaths and 505 laboratory-confirmed cases were reported."
Cholera confirmed deaths have been recorded in Harare (3), Manicaland (8), Mashonaland Central (2), Mashonaland West (1) and Masvingo (1).
Cholera is an infectious disease caused by bacteria. It normally attacks when one consumes food or water contaminated with bacteria.
Cholera causes severe dehydration and diarrhoea, and may even lead to death.
Related Topics