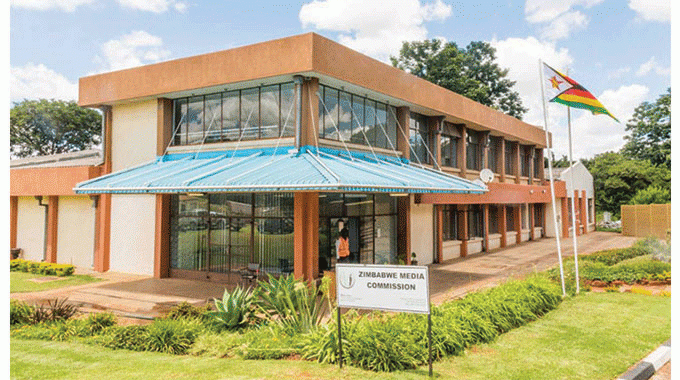 THE Zimbabwe Media Commission (ZMC) yesterday urged journalists to avoid agenda-driven reporting in the run-up to the August 23 harmonised elections.
In a statement on the proclamation of the August 23, 2023 election date, ZMC chairperson Ruby Magosvonge said the commission was taking key steps to ensure the media plays its role of responsibly informing the public ahead of the upcoming polls.
"Regarding the upcoming elections, the commission is particularly interested in seeing a professional and responsible media which promotes free flow of information and content which enables our citizens to make informed decisions," she said.
"Elections should not divide us, different choices do not diminish our collectivity, we are still Zimbabweans, one family, driven by shared hopes, dreams, aspirations and we share a common history."
Magosvonge said the media was expected to provide a communication platform between the contestants and voters.
"By providing such a platform for public debate, scrutiny and informing the public of the policies of candidates and political parties, the media enables voters to judge for themselves and make informed decisions when they cast their votes or ballots.
"The ability of voters to make informed choices is one of the key aspects of a democratic electoral process. The media provides a platform for debate among candidates by allowing candidates to communicate their messages to the electorate, and reporting on campaign developments," she said.
She said ZMC would be setting up a Media Monitoring Committee to observe how the country's media would be covering the elections.
The committee will be composed of the Zimbabwe Electoral Commission (Zec), ZMC and the Broadcasting Authority of Zimbabwe.
Zec will chair the committee and will produce a report which will be an addendum to the main election report.
Magosvonge said ZMC had already begun processes to capacitate media practitioners, and had also launched the Election Reporting and Peace Journalism Manual.
"The manual is being distributed across the country to media practitioners and this is being done in tandem with training of journalists who are going to cover the electoral process. ZMC will train 1 000 journalists on peace and conflict-sensitive journalism," she said.
In enhancing journalists' security during the election period, Magosvonge said ZMC would be engaging different stakeholders to appreciate their role.
"We, therefore, call upon stakeholders to respect the profession, allow journalists to work without undue hindrance. Similarly, we call upon our media players to conduct themselves professionally.
"This is not the time for agenda-driven journalism, fake news, misinformation, disinformation and other examples of poor journalism have no place in a functional democracy. Hate speech is abhorrent and cannot be acceptable," she added.
ZMC has procured Press jackets for media practitioners who will be covering the polls.
Related Topics