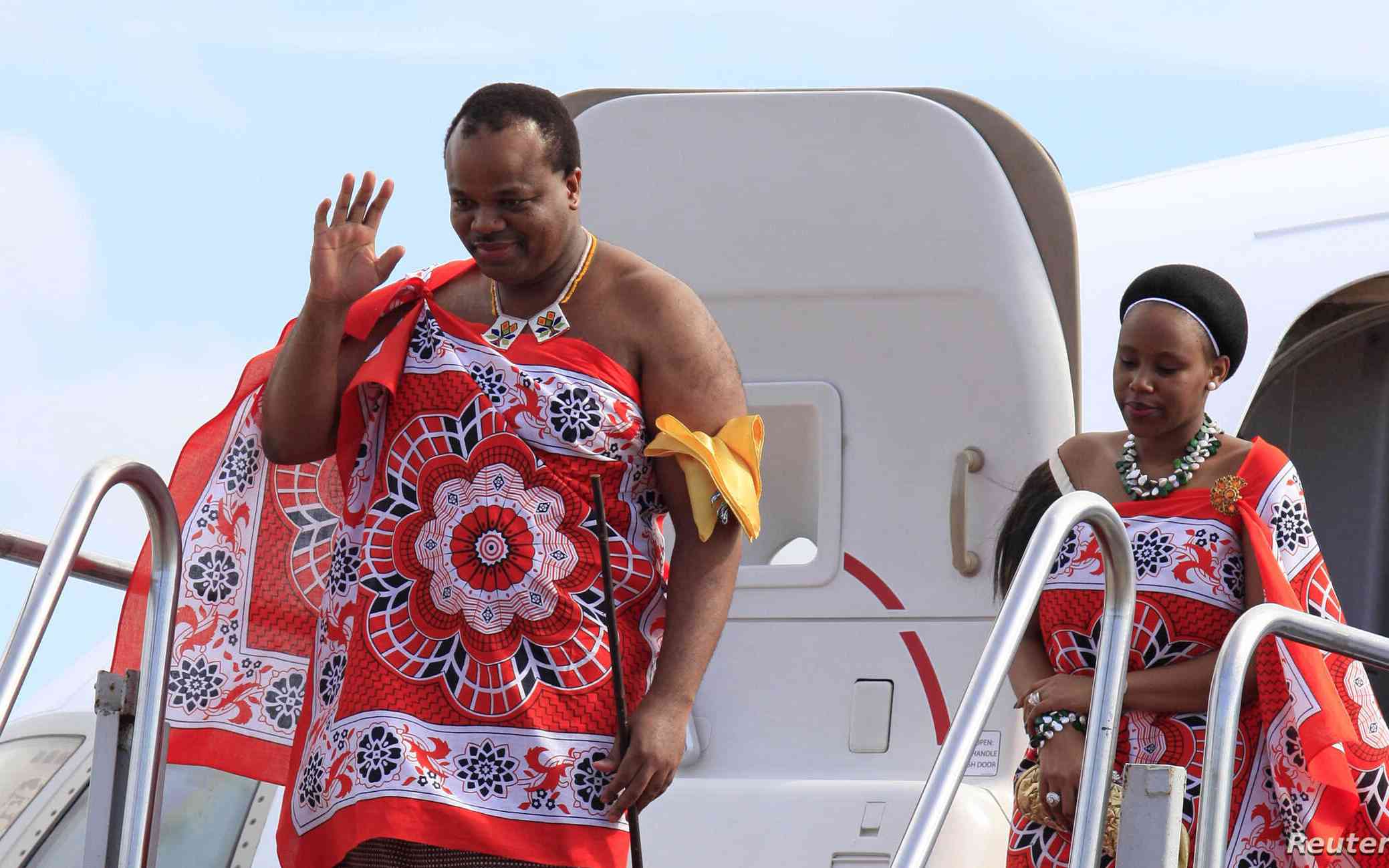 PRESIDENT Emmerson Mnangagwa's administration has been criticised for hosting Eswatini's King Mswati III who stands accused of gross human rights abuses back in his country.
King Mswati, who arrived in the country yesterday, will spend five days in Zimbabwe, during which he will attend the Transform Africa Summit (TAS) today in Victoria Falls, meet Mnangagwa tomorrow and officially open this year's Zimbabwe International Trade (ZITF) in Bulawayo on Friday.
He leaves the country on Saturday.
In a statement, Crisis in Zimbabwe Coalition (CiCZ) spokesperson Obert Masaraure described King Mswaiti as a soiled leader.
"King Mswati III is a soiled leader with the blood of innocent citizens killed for legitimately demanding elections based on one person one vote, and not selections in that Ngwane Kingdom. His government stands accused of deploying the military to shoot at civilians, jailing hundreds, injuring thousands and killing many including the most recent victim of State sponsored terror, Advocate Thulani Maseko," Masaraure said.
Masaraure said progressive Zimbabwean should condemn Mswati's visit.
"By welcoming an absolute monarch who is known for his repressive tactics, President Emmerson Mnangagwa is being complicity in the continued violence and oppression in Eswatini. As leaders of the southern African region, they have a responsibility to uphold democratic values and human rights for all citizens," Masaraure said.
CiCZ said it was sad that Zimbabwe and Eswatini have been identified as countries of specific concern due to serious human rights abuses.
"We stand in solidarity with the people of Swaziland demanding political and economic justice, particularly economic reforms where the Monarchy controls all economic facets and the ordinary citizens are reduced to beggars. What saddens us most is welcoming a ruthless and unaccountable leader to Bulawayo, itself a hub of unresolved injustices where an estimated 20 000 civilians were killed by a similarly unaccountable and unapologetic government in the 1980s," Masaure said. Political analyst Romeo Chasara said Mnangagwa has a knack of attracting despotic leaders.
"There is an adage which says, show me your friend and I tell you your character," Chasara commented.
Mnangagwa has dined with European's longest serving repressive ruler Alexandr Lukashenko of Belarus and Africa's longest serving President Obiang Nguema Mbasogo of Equatorial Guinea.
"Now he has decided to invite a monarchy King Mswati. This is not a coincidence, it shows Mnangagwa's aspirations of being a life President," Chasara said.
King Mswati has often attracted criticism for his autocratic rule.
Related Topics