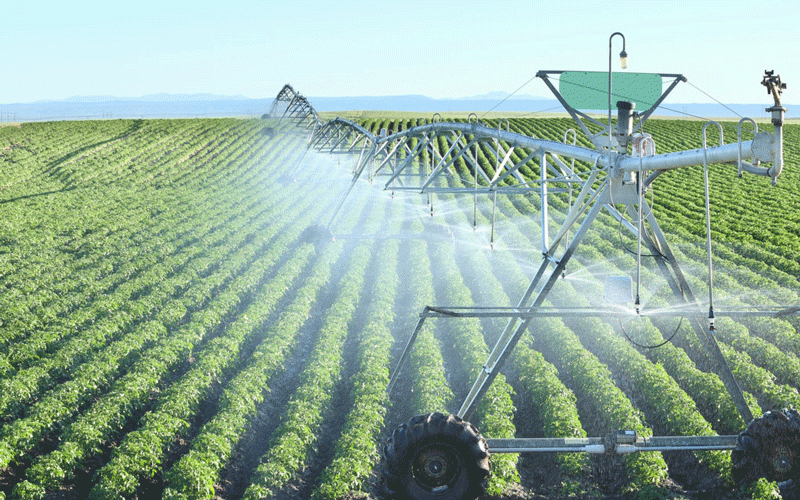 THE majority of women smallholder farmers in Zimbabwe are getting less than 15% of the value of their produce while middlemen, transporters, processors, wholesalers and retailers get the lion's share, a recent survey has revealed.
The survey conducted by the Zimbabwe Coalition on Debt and Development (Zimcodd) across six districts — Chipinge, Mwenezi, Gokwe, Chimanimani, Honde Valley and Mutasa — showed that women smallholder farmers were being exploited.
"Only 30% of women own A1 and A2 farms while 32% have economic decision power. As such, women, who are the majority smallholder farmers, are subjected to unfair trade norms.
"In the case of Honde Valley, Rusitu and Chipinge,C are mainly selling their produce (bananas and avocados) to local markets and distant markets through middlemen who in turn sell to retail outlets and international markets at profitable prices.
"Ultimately, these smallholder producers bearing the brunt of production do not derive much value from their work as they get less than 15% of the value while greater value of 85%+ is enjoyed and shared across other value chain actors such as middlemen, transporters, processors, wholesalers and retailers," Zimcodd said.
The A1 model allocated small plots for growing crops and grazing land to landless and poor farmers, while the A2 model allocated farms to new black commercial farmers with skills and resources to farm profitably and raise agricultural productivity.
In areas such as Chipinge, Mwenezi, Gokwe, Chimanimani, Honde Valley and Mutasa, the survey showed that women smallholder farmers were not organised in commodity associations and were not affiliated to farmers' unions. This makes them vulnerable and unable to negotiate just trade practices.
"Access to markets remains a barrier to sustainable livelihoods. Smallholder farmers often have challenges in accessing markets due to inadequate infrastructure, poor post-harvest practices, low productivity as well as inconsistency in supply.
"The private market system in Zimbabwe is designed in a manner that excludes smallholder farmers or makes it impossible for them to compete with big corporates."
Farmers in Gokwe, Checheche and Mwenezi, according to the survey, have been victims of unfair trade practices by parastatals such as Cottco.
It said smallholder farmers, who depend entirely on cotton for their livelihoods, had continued to sink deeper in poverty as they had been subjected to late payments and being paid with groceries instead of cash, mobile money or bank transfers.
"Cotton farmers have been plunged in household debt and abject poverty as they are left with no choice but to borrow for them to meet the losses they incur in producing cotton while hoping for better returns in each season," the organisation noted.
Again, the survey results showed that there was an information gap between what smallholder farmers were producing and requirements of the export market in regards to quality of produce, handling mechanisms and meeting the required quantities.
"Lack of information and lack of access to export markets where they can sell their produce at premium rates militates against their right to sustainable livelihoods. This is because once they fail to meet the minimum internationally recognised standards, their produce remains fit for the domestic and local market.
"Across all the sampled districts, agricultural extension services are severely limited with one Agritex officer supporting at least one ward each with an average population of 400 households."
Another factor militating against sustainable livelihoods for smallholder farmers is lack of government support in terms of both policy and practice, the survey revealed.
This is evidenced by less attention being given to high-value crop production due to lack of a deliberate policy stance on horticultural production while many government schemes are tilted in favour of grain and wheat production, the survey noted.
Zimbabwe's financial services architecture, the survey reveals, is not designed for smallholder farmers but commercial farmers who are already established and have collateral security.
This has affected meaningful participation of smallholder farmers to upscale their production and processing and to reduce losses and invest in climate-related preparedness.
Market structures are not developed in these areas and this results in heavy losses endured by the smallholder farmers who lack post-harvest technology, it said.
Related Topics