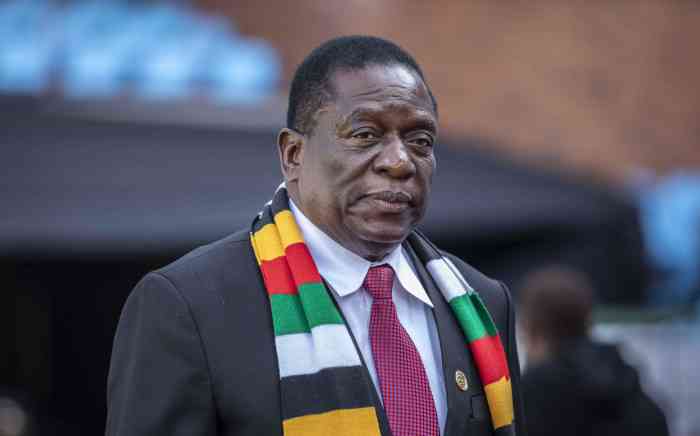 ZANU PF Manicaland province has dumped its old guard and other party heavyweights after they were thumped in primary elections held last week, with 17 out 22 sitting legislators falling by the wayside.
The shock defeat of some of the bigwigs is still reverberating in the province.
Some of them had hoped that their closeness to President Emmerson Mnangagwa would save them and provide guarantee for longer political shelf-life.
Joseph Chinotimba lost to young turk, Ngonidzashe Mudekunye in Buhera South.
Chinotimba was reportedly dumped for enjoying the fast life of Harare neglecting his constituency.
"He is no longer the Chinotimba we used to know. He was now eating with the elite in the capital," said one villager in the constituency.
Manicaland Provincial Affairs minister Nokhuthula Matsikenyere suffered a heartbreak, losing to Wilson Maphosa in Chimanimani West.
Transport minister deputy Mike Madiro was another casualty after losing to former friend and ally Admire Mahachi in Mutare North.
Property mogul Moses Ruwona outpolled Information Communication and Technology minister Jenfan Muswere in Makoni West constituency.
Just before the elections, Muswere had bragged that none of his rivals would get 10% of the vote.
Former Local Government deputy minister Christopher Chingosho is still having a nightmare after being defeated by young farmer Farai Mapfumo in Headlands.
Another incumbent James Munetsi lost the plot against the incoming Joseph Muwombi in Makoni North.
Chipinge businessman Enock Porusingazi and former MP was confined to the dustbin of history by Robert Nyemudzo in Chipinge South constituency while another sitting legislator, Joshua Murire was defeated by Angeline Gata.
In Mutare West, Percy Muchimwe was heavily trounced by Brighton Mwanengureni.
In Makoni South, sitting MP Misheck Mataranyika was defeated by Albert Nyakuedzwa while in Mutasa North incumbent Chido Madiwa lost to Obey Bvute.
Zanu PF information director Tafadzwa Mugwadi had the last laugh after defeating the incumbent Saul "Baba Stembeni" Nzuma in Buhera West.
A new face Phillip Guyo was uncontested in Buhera North while in Buhera Central, Samson Matema beat the incumbent, Gilima Samson.
Some of the Zanu PF MPs who retained their tickets to represent the ruling party in the general elections are Supa Mandiwanzira in Nyanga South, Chido Sanyatwe (Nyanga North) and Raymond Machingura (Chipinge Central).
Chimanimani East MP Joshua Sacco was also uncontested.
Kenneth Muchina will represent Zanu PF in Chikanga constituency and Clyde Jani in Dangamvura while central committee member Esau Mupfumi will contest for the Mutare Central seat. Political analyst Rejoice Ngwenya said the election shows that no one is safe in Zanu PF.
"What we have just witnessed in the elections shows that no one is safe in the ruling Zanu PF," he said.
"It means even in Zanu PF, members are exasperated with nationalist mediocrity. The thieving, corruption and a litany of unfulfilled electoral promises have finally caught up with the old guard."
Related Topics