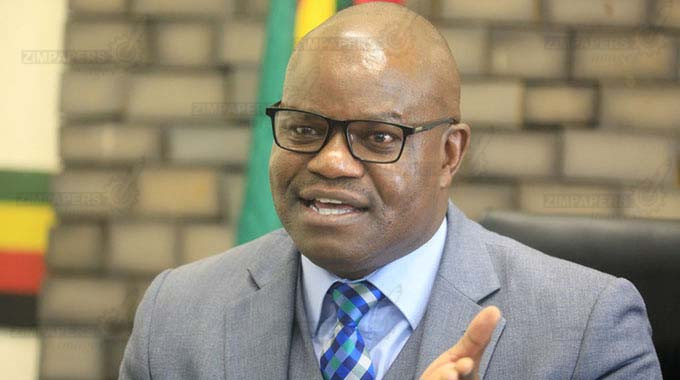 INFORMATION and Broadcasting Services secretary Ndavaningi 'Nick' Mangwana has attracted brickbats after indirectly defending alleged gold smuggling exposed in Al Jeezera's documentary Gold Mafia: The Laundry Service.
In response to the documentary in a Twitter post yesterday, Mangwana said: "Countries under sanctions have to find ways of circumventing the sanctions. This may mean having to procure supplies through third parties or sell in grey market. They pay a premium for this. This is exactly what the UN Rapporteur Alena Douhan was talking about."
The first of a four-part documentary was aired last week in which President Emmerson Mnangagwa's ambassador-at-large, Uebert Mudzanire, alias prophet Uebert Angel and the President's niece Henrietta Rushwaya were implicated in the alleged gold smuggling activities.
The second instalment of the documentary will air this Thursday.
Zimbabwe Democracy Institute director Pedzisai Ruhanya accused Mangwana of condoning corruption in the country.
"A government spokesperson can't surely defend gold smuggling, corruption and Stone Age accumulation. This lie won't stick. Reserve Bank of Zimbabwe has spoken out that it's not sanctioned. This area is not Nick's zone of competence or expertise. We have RBZ digital footprints to falsify the lie by Nick," Ruhanya tweeted.
"Nick Mangwana should read the propaganda model (Herman and Chomsky, 1988) and so clearly understand political communication in the digital age to avoid these childish rants."
Before the first episode of the documentary was screened, Reserve Bank of Zimbabwe (RBZ) governor, John Mangudya dismissed the exposé saying Zimbabwean exports and imports were not under sanctions, including trade in gold to warrant the country to "circumvent international sanctions" through illicit trade in gold, leading many to throw brickbats at Mangwana for preaching a contradicting narrative to the central bank boss.
Journalist Hopewell Chin'ono joined in the Twitter diatribes saying: "Mr Nick Mangwana is testing the waters; it is a futile attempt to defend gold smuggling using a lie. The RBZ Governor John Mangudya issued a statement… saying the bank is not sanctioned. Everything else is crude propaganda and lies."
The next episodes of the documentary will look into the role of First Lady, Auxillia Mnangagwa and one of her sons in the gold smuggling ring.
While presenting the 2022 performance evaluation results for top officials and ministers early this month, Mnangagwa launched an extraordinary attack on his government's communications department accusing it of "gross shortcomings" and hinted at hiring people with "contemporary skills".
Related Topics