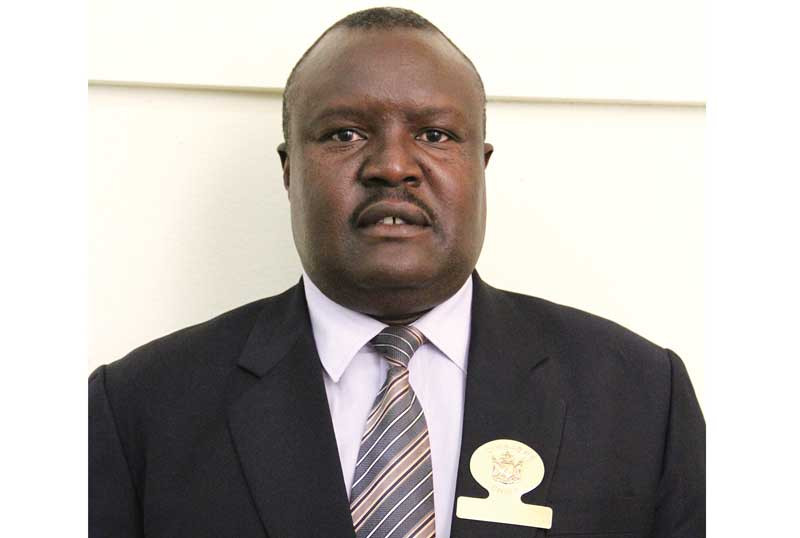 NATIONAL Council of Chiefs (NCC) president Chief Fortune Charumbira has called on President Emmerson Mnangagwa and opposition leader Nelson Chamisa to talk and end abject poverty affecting Zimbabweans.
"President Mnangagwa and Chamisa both hail from Masvingo and are of the Karanga tribe, hence they can unite to assert Karanga ethnic dominance in a country whose politics was dominated by the Zezurus over the past four decades when the late former President Robert Mugabe was in charge," he said on Sunday in Masvingo while speaking at the funeral of Harare mayor Jacob Mafume's mother who died last week.
"If political leaders unite we'll witness a change in our lives. As chiefs, we are happy to work with any party, Zanu PF or CCC that would have won the elections. They are all sons of the soil. You say this one has sold out — but what will he gain when the whole country is struggling? That is silly propaganda, people have suffered," chief Charumbira said.
He said in Parliament, ruling party and opposition legislators eat together — while their supporters engage in violent fights.
Chief Charumbira urged Mnangagwa and Chamisa to lead by example and meet over tea to promote peace in the country.
"They must work together to establish a Karanga hegemony."
Chamisa was in attendance.
Chief Charumbira's utterances represent a major volte-face from his statement last week where he publicly pledged allegiance to the ruling Zanu PF party at a meeting with Mnangagwa in Bulawayo.
CCC spokesperson Fadzayi Mahere said her party was not interested in a government of national unity (GNU).
"We have no interest in a GNU for we repeatedly called for dialogue with the sole agenda of discussing political reforms. Our focus is winning Zimbabwe for change and installing a competent government led by Chamisa that puts citizens first. The CCC has the utmost respect for chiefs and traditional leaders. A CCC government will uphold the customary and constitutional roles of all traditional leaders, ensuring that they are not abused for political purposes in line with sections 280-282 of the Constitution."
Political analysts lauded Charumbira's speech, but expressed concern that his call for the establishment of a Karanga ethnic hegemony might promote tribalism.
Academic and political analyst Alexander Rusere said: "It's one thing for the chief to be preaching tolerance, peace and issues of Mnangagwa and Chamisa engaging in dialogue, but it's another to then have this kind of thinking saying it ought to then supplant the necessity of conducting elections.
"The problem we have is that of tribal politics at play in evoking the Kalanga dynamics of two rivalry presidents and him."
Rusere said democracy was not born out of two men wearing suits and talking together to nullify elections.
Related Topics