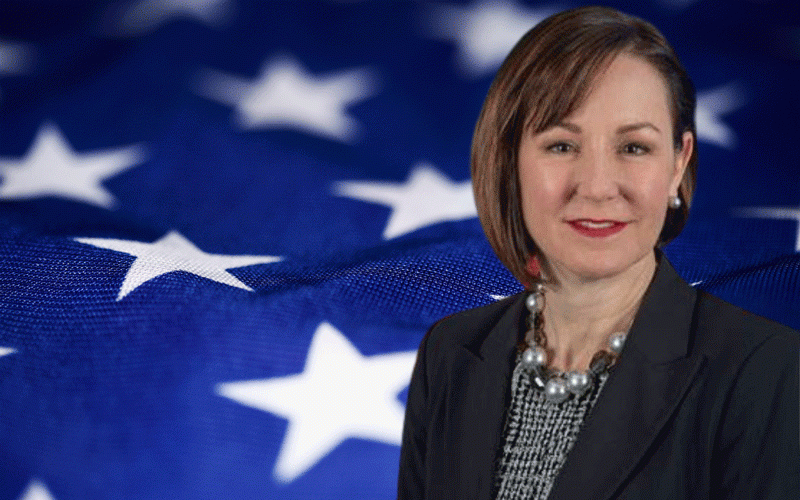 THE Chinese embassy in Zimbabwe has called out the United States government for its smear campaign against Beijing and seeking to dictate which African countries the Asian country befriends.
In a statement yesterday in response to recent utterances by US ambassador-designate to Harare, Pamela M Tremont, the Chinese embassy said the US had no right to question business deals signed between Zimbabwe and China.
"The US senators and government officials wantonly discussed Zimbabwe's internal affairs and even smeared China-Zimbabwe cooperation. I want to challenge them, 'Who gives them the right to point fingers at other countries' diplomatic relations?' The US' old habit never changes'," the Chinese said.
"We strongly suggest that the US politicians should study the word 'respect' and respect Zimbabwe's independence and sovereignty, respect the African countries and African people, and respect the normal cooperation between Zimbabwe and other countries. Zimbabwe has the right to develop friendly relations with any other country without external influence or pressure," read the Chinese embassy statement.
"Please remember, Zimbabwe should not be used as a battle field for the US to counter China, should not be used as a wrestling ground for major-country rivalry. We believe that the Zimbabwe government and its people will not allow this to happen in their territory."
On allegations by Tremont that Chinese projects such as the new Parliament building would not benefit the people of Zimbabwe, China said that was tantamount to saying the US Capitol building does not serve the interests of American citizens.
"Is the US Capitol not serving the interests of the US people, is it just benefiting the US congressmen and senators? If so, the US should stop its budget for maintaining and protecting the Capitol. The US always advocates its model of "democracy". Why does Zimbabwe not need a new Parliament building to develop the nation's democracy?"
The Chinese embassy said all China-Zimbabwe mega deals and projects were mutually beneficial to both countries.
"It's easy to find out where the Chinese funds are used and what benefits are generated. This is the best transparency. If the US failed and even doesn't want to find out the truth, it is not qualified to comment. We noticed that the new ambassador alleged the US invested US$4,5 billion in Zimbabwe. It is more than one third of the foreign currency inflows of Zimbabwe for a whole year. We are curious where the money went, what projects have been completed, what benefits have been brought to the Zimbabwean people, and how much has been spent on "defending democratic space to improve the election system.
"If anyone wants to talk about competition, let's compete on 'Who contributes more to the development of Zimbabwe?' If anyone wants to counter something, let's counter hegemony and interference in other countries' internal affairs," the Chinese embassy said.
Related Topics