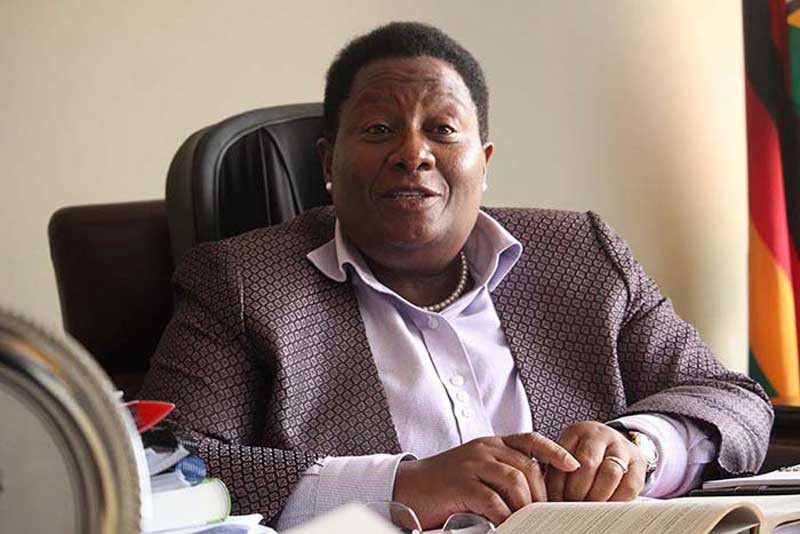 THE Zimbabwe Anti-Corruption Commission (Zacc) says it is eagerly awaiting the pending premiere of a documentary by Qatar international news network, Al Jazeera that will purportedly expose massive corruption in government.
In a short preview of the documentary titled: Unveiling Zimbabwe's Dark Secrets, Al Jazeera says it will expose looting, plunder and money laundering involving senior government officials and their cronies.
The documentary, initially scheduled to premiere last week Thursday, but was postponed to a yet to be announced date, has since sent tremors down Zanu PF and government corridors.
Zacc chairperson Loice Matanda-Moyo, told NewsDay that her team was on standby to pounce on any possible corrupt individuals that might be mentioned in the documentary.
"We will wait to see what is there before taking any action," Matanda-Moyo said in an interview yesterday.
Snippets released by the news channel feature President Emmerson Mnangagwa's appointed ambassador at large Uebert Angel, as one of the key figures in the alleged scams, as well as local businessman Ewan Macmillan.
In the documentary Macmillan is quoted alleging that corrupt cartels control 90% of the government through shady dealings.
Analysts said Mnangagwa's pledge to fight graft will be exposed as a ruse if he does not take any action against officials in government named in the corrupt ring.
Since 2017 when he assumed power, scandals involving government officials have been exposed, but no substantial action has been taken against alleged perpetrators.
Instead, Zimbabweans have continued to witness the catch and release of bigwigs by Zacc with most of the cases involving highly connected people tumbling before they even go to trial.
According to Transparency International, corruption costs the country around US$2 billion each year.
Zimbabwe Coalition on Debt and Development programmes manager John Maketo told NewsDay that ignoring the exposé is fatal to the national image and would raise many doubts over Mnangagwa's willingness to fight graft.
"As the adage goes, there is no smoke without fire. Investigations into every trace and sign of corruption should be instituted. Costs of corruption must be raised higher than the incentive to do so," Maketo said.
"Government should not be afraid or only act because of a media exposé. Rather, government should be reacting to people's demands for accountability and transparency in governance systems.
"Otherwise, this will be eventful. What is needed is a systematic process in response to the endemic corruption that has infiltrated governance institutions in Zimbabwe."
In 2019, Al Jazeera released a documentary called Fishrot, exposing corruption in Namibia.
The exposé led to the arrest of top government officials who are now serving time. Citizens Coalition for Change (CCC) spokesperson Fadzayi Mahere said there has been no commitment by Mnangagwa to fight corruption.
"Zacc has failed to eradicate corruption or to bring perpetrators to book to the point whereby Nick Mangwana (Information and Broadcasting Services secretary) boasts about the chronic corruption," Mahere said.
"Catch and release, selective application of the law and corrupt protection of Zanu PF elites all make the fight against graft futile under this government.
"We also need reforms in the media space so that local journalists can commission and produce documentaries such as the coming Al Jazeera one. Democracy demands it. We continue to call on citizens to vote out corrupt 'dunderheads' and install ethical leaders and a competent government led by Nelson Chamisa."
Last week, Mangwana admitted that corruption was rife in the country, but claimed Mnangagwa was ready to fight it.
"Facts: Is there corruption in Zimbabwe? Yes. Is there smuggling of minerals and forex out of the country? Yes-Is there money laundering in Zimbabwe? Yes (including by NGOs) Is the government fully committed to getting rid of all the above ills? That's a fact!" Mangwana posted on Twitter.
Presidential spokesperson George Charamba also said government cannot respond to yet to be premiered documentary.
Police spokesperson Paul Nyathi was not available for comment whether they would arrest anyone based on the much-anticipated Al Jazeera exposé.
Zimbabwe is no stranger to corruption with a 2020 Global Corruption Barometer revealing that 25% of people using public services had been required to pay a bribe.
The 2021 Corruption Perceptions Index ranked Zimbabwe 157 out of 180 countries, with a score of 24/100, where a score of 100 means there is little to no corruption present.
Related Topics