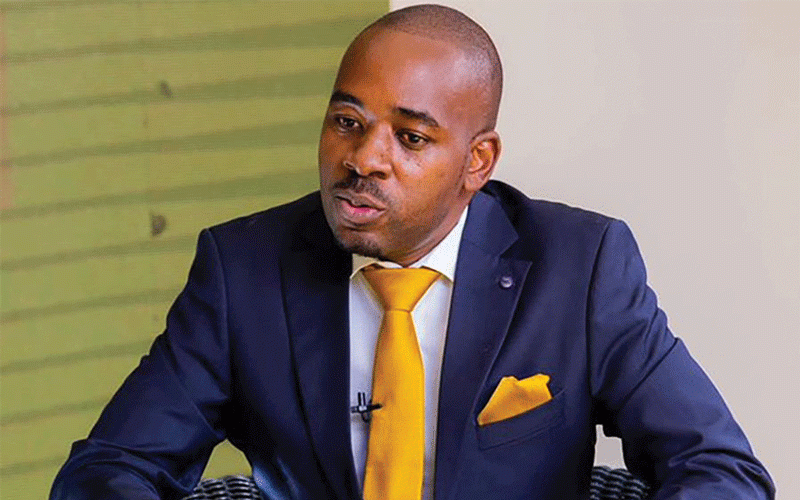 HIS name is whispered on the streets of the Zimbabwean capital Harare, or said behind hands cupped over mouths.
Five months before the next election in Zimbabwe, many avoid uttering the name "Nelson Chamisa" in public when talking about the main rival to President Emmerson Mnangagwa.
The southern African country is more and more like a "dictatorship", the 45-year-old lawyer told AFP.
His Citizens' Coalition for Change (CCC) party is bracing for a "rough" presidential and legislative election campaign against Mnangagwa, known as "the Crocodile" for his ruthless cunning.
A date has yet to be set for the votes, which are expected to be early in August.
But the odds are stacked up against the opposition.
"It's going to be a rough campaign, hard hat equipment is necessary," said Chamisa in his office in the centre of the capital, Harare.
"It's quite a hostile environment, we need to be equipped for it."
Even with polls looming, his party commonly referred to as "triple C" still has no formal structures, for fear of being infiltrated, according to one party official.
Sitting in a leather armchair much larger than him, the politician known on the streets as "Mukomana" or "the young man", puts up a determined and combative face.
But he admitted that his room to manoeuvre is narrowing in the face of a regime he described as a corrupt dictatorship.
Zimbabwe's electoral process has "always attracted controversy" and is "littered with rigging, manipulation", he said.
Typically the ruling Zanu PF -- which has been in power since independence in 1980 -- distributes land or food aid to rural communities that vote for it to ensure continued loyalty, he claimed.
And in towns, mostly controlled by the opposition, Zanu PF uses "all sorts of strategies" to discredit local municipalities as is "typical of tyrannies and dictatorships all around the world", Chamisa added.
"It's the DNA of Zanu PF, they don't believe in service delivery, in performance, in accountability and responsibility," he claimed.
'Assassination plot'
But Chamisa is "determined to win against all odds" despite coming under criticism, including from within his own camp, for failing to encourage young Zimbabweans to register to vote in a country where elections are characterised by low turnout.
"It will be a tough campaign but we are tougher," Chamisa said.
"We've had over 63 of our meetings cancelled over the past week," said Chamisa, adding that hundreds of others have been obstructed by police or by Zanu PF supporters in recent months.
The government strenuously deny the allegations, with Mnangagwa saying earlier this month that Zimbabwe is a democracy that has held elections without fail over the past four decades.
"The contest is open to everyone," said Mnangagwa, adding "the more we have people who want to become president, the merrier it is."
The CCC, however, is conspicuously absent from state media.
"I have not appeared on state media, radio or newspaper for the past seven years," said Chamisa, since the coup that ousted long-time leader Robert Mugabe in 2017 in favour of Mnangagwa.
"I only appear when they are saying something on my behalf, but they don't give me an opportunity to say... my side of the story".
Chamisa was a target of what he calls an assassination plot in 2021 when shots were fired at his convoy.
A bullet ripped through the left rear seat of his car where he normally sits. "I'm lucky to be alive," he said.
A senior and outspoken CCC lawmaker, Job Sikhala, has been in prison for eight months without trial for allegedly inciting violence. His numerous applications for bail have been refused.
Two other members of parliament were arrested in January, along with two dozen people who were at a meeting at a private house.
The "persecution continues", Chamisa said.
Related Topics