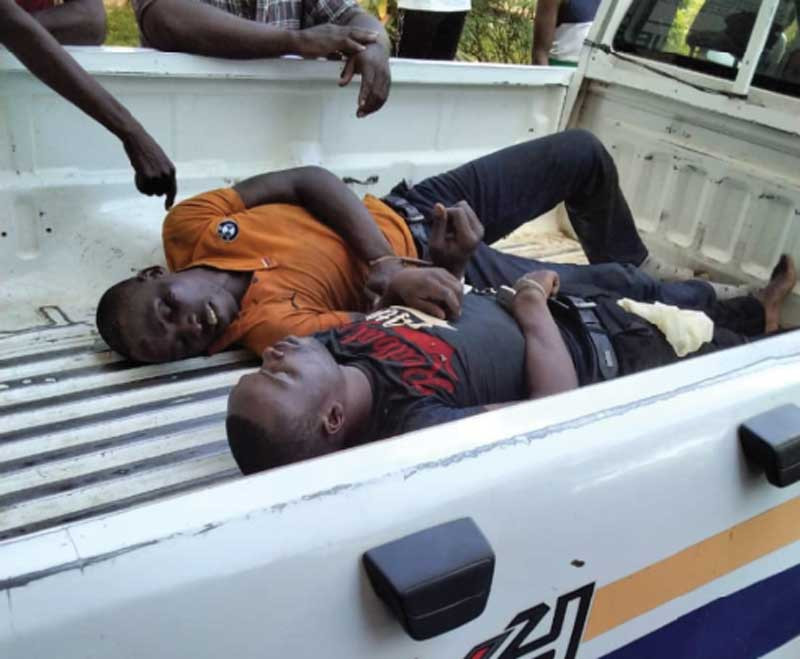 ONE of the two suspected armed robbers apprehended and severely assaulted by Beitbridge residents after being caught in the act on Wednesday has succumbed to the assault injuries.
The now deceased was identified as Arnold Mhosva from Chivi, Masvingo province.
His alleged accomplice, identified as Hendrik Nyathi (38) of Farm 158 Dewure small-scale farms in Gutu, is still nursing injuries at Beitbridge District Hospital.
Mhosva died on Wednesday soon after admission to the hospital.
Before they met their fate on Wednesday, the two armed robbers had lured a Beitbridge resident Nigel Mazvanara to a service station in the border town under the pretext that they wanted to conduct a foreign currency transaction with him.
Later, the pair turned against Mazvanara and shot him in the leg before robbing him of US$26 000. They also attempted to get away with his Honda Fit vehicle.
Mazvanara fought back and wrestled with one of the two robbers on the steering wheel, resulting in a road accident.
Members of the public then rushed to the scene and mete out instant justice against the suspects before handing them to police.
Related Topics