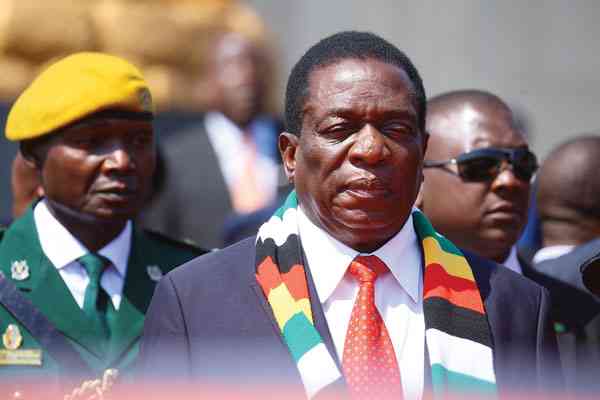 PRESIDENT Emmerson Mnangagwa left Tuesday for a three day State visit to Equatorial Guinea where he is expected to hold bilateral talks with Teodoro Obiang Nguema Mbasogo.
Mnangagwa was accompanied by several ministers, business people and other dignitaries.
"President Emmerson Mnangagwa has left for a State Visit to Equatorial Guinea. This follows the re-election of that country's President Theodore Mbasogo in November 2022. In the absence of his Excellency who has travelled outside the country, Vice President Constantino Chiwenga is the acting president," information ministry secretary Ndavaningi Mangwana tweeted yesterday.
Equatorial Guinea has been ruled for more than 43 years by Mbasogo (80), who has just been re-elected for the sixth term for a seven-year term and holds the world record for longevity in power for a living Head of State, excluding monarchs.
Equatorial Guinea is the third richest country in sub-Saharan Africa in terms of GDP per capita, according to World Bank 2021 rankings. It is, however, 172 out of 180 countries in terms of the Transparency International corruption barometer.
Zimbabwe and Equatorial Guinea enjoy strong cordial relations that emanated after Harare foiled a coup to topple the long-time West African president in 2004.
The coup attempt was financed by Sir Mark Thatcher, the son of former British Prime Minister, Margaret Thatcher.
It was to be executed by Simon Mann, a British mercenary, who served in the British Army's Special Air Service.
For his part, Thatcher was in 2005 arrested under South Africa's anti-mercenary laws for funding the coup to the tune of R1,8 million.
He was found guilty and jailed for five years with a fine of £300 000.
Mann was stopped in his tracks in Zimbabwe where, together with his men, he had made a stop to refuel their Boeing 727 in Harare and also load guns procured from the Zimbabwe Defence Industries.
Related Topics