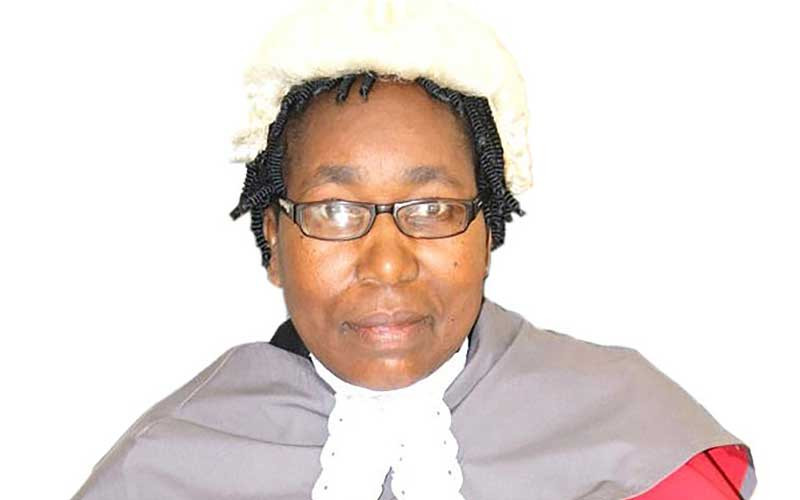 CONSTITUTIONAL Court judges, Deputy Chief Justice Elizabeth Gwaunza and former Judge President Justice George Chiweshe have recused themselves from hearing former judge Justice Erica Ndewere's appeal against dismissal.
Ndewere is challenging a High Court decision declining jurisdiction over review of the Simbi Mubako Tribunal that recommended her dismissal from the bench.
Justices Gwaunza, Chiweshe and Joseph Msakwa were set to hear Ndewere's appeal against dismissal.
Her lawyer, Beatrice Mtetwa had raised an objection over conflict of interest of both the Deputy Chief Justice and the former Judge President.
In a letter by Mtetwa and Nyambirai dated 17 October 2022 addressed to the Registrar of the Supreme Court, Ndewere requested a set down date after the bench had been reconstituted.
"We refer to the matter E Ndewere versus President of the Republic of Zimbabwe and others SC338/22 which was removed from the roll on 17 October, 2022 for the bench to be re-constituted. Kindly please set down for argument once the reconstitution has been done…," the letter read.
Ndewere was dismissed as a judge of the High Court on June 17, 2021.
She alleged victimisation by Chief Justice Luke Malaba after she refused to agree to unlawful instructions to refuse bail to former minister Priscah Mupfumira and opposition legislator Job Sikhala.
Gwaunza is also the deputy chairperson of the Judicial Service Commission (JSC) and she chaired a JSC meeting on October 8, 2020 that recommended the dismissal of Ndewere.
Mtetwa also submitted that the former Judge President was also conflicted because he was a member of JSC.
On July 7 this year, Justices Sylvia Chirawu-Mugomba, Bongani Ndhlovu and Never Katiyo said they had no jurisdiction to make a determination on several irregularities that Ndewere raised against the Mubako tribunal.
Justice Sylvia Mugomba-Chirau ruled that while irregularities by the Mubako tribunal could be set aside, the action by President Emmerson Mnangagwa to dismiss the judge could not be challenged in the High Court.
Mtetwa then appealed to the Supreme Court, arguing that both the High Court and the Supreme Court had already decided on the jurisprudence of the appeal by former Attorney-General Sobuza Gula-Ndebele.
Supreme Court judges Justices Nicholas Manthonsi, Lavender Makoni and Hlekani Mwayera are expected to hear the appeal by Ndewere.
Related Topics