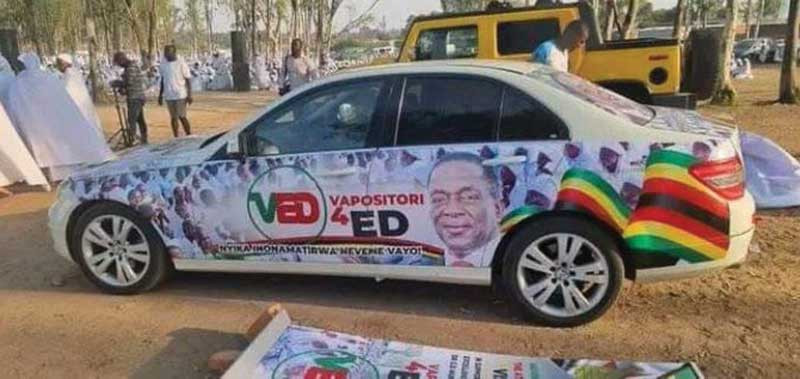 APOSTOLIC sect leaders and Zanu PF top officials on Saturday took turns to praise President Emmerson Mnangagwa claiming that he has already been "endorsed by God".
Thousands of apostolic sect members gathered at Rudhaka Stadium in Marondera for the launch of Vapostori for Economic Development (Vapostori4ED) Mashonaland East province chapter.
Vapostori4ED national programmes director Forbes Chikobvu said the large turnout showed that they were behind Mnangagwa's leadership.
"These masses have gathered to send a message that they are fully behind our leader President Mnangagwa. His victory has been endorsed by God. We are now urging you our members to encourage each other to secure national identity documents and register to vote," Chikobvu said.
Mashonaland East Provincial affairs minister Apolonia Munzverengwi, who was the guest of honour, praised the sect members for the initiative to campaign for Mnangagwa.
"You invited us here and we thank you for that, but the next thing is we are going to invite you as leadership for us to move together towards achieving the goal of amassing votes," Munzverengwi said.
Senior Zanu PF officials, who attended include Sydney Sekeramayi, Marondera West legislator Sphiwe Mukunyaidze, Johane Masowe Wechishanu leader Moses Gwasarira and Johane Masowe Wechishanu Jerusarema Bhesidha leader Echoes Chiore among others.
Related Topics