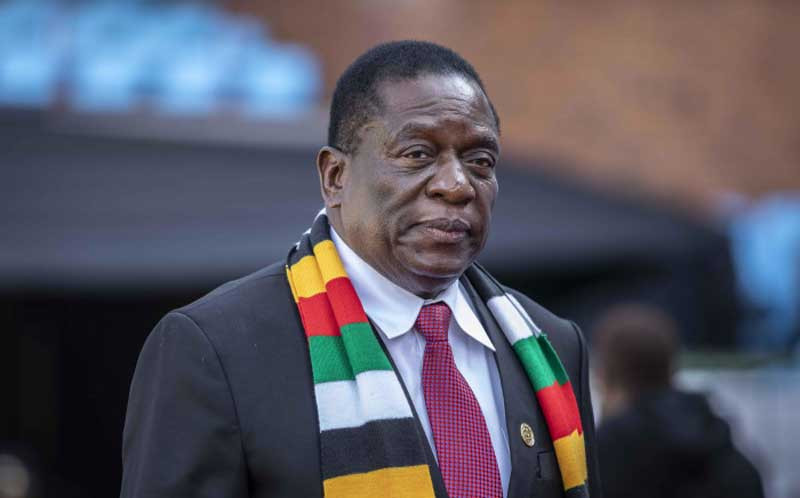 THERE is discontent within the education sector after school heads and inspectors were ordered to attend a two-day workshop beginning today by TeachersforED, an obscure grouping with suspected Zanu PF links.
The TeachersforED (Economic Development) was formed recently amid a proliferation of groupings such as Pastors4ED and Mahwindi4ED that support President Emmerson Mnangagwa's 2023 re-election bid.
Education sector union leaders told NewsDay that they were being coerced to not only mobilise affiliates on behalf of TeachersforED, but to also fund the workshop scheduled for Marondera.
"Cluster chair heads and the vice-chairs, National Association for Primary School Heads and National Association of Secondary School Heads executives are invited to attend a workshop from October 6 to 8 at Marondera High," partly read a communiqué sent to school heads.
"You are required to bring your own bedding, find own accommodation and provide your dinner. You are required to pay US$40 or its RTGS equivalent for lunch and teas. This is a workshop for Trs4ED training. It is in line with the above minutes. Please remain guided. Inspectors who have not undergone the Trs4ED training are to attend a workshop from October 6 to 8 at Marondera High."
The communiqué does not specify the training on offer, but school heads claimed that teachers were being forced to join the movement.
"Authorities are pushing for mandatory affiliation to TeachersforED," said a school head who declined to be named for fear of victimisation.
"This is giving us problems with the parents and guardians who are against the use of school funds for non-school business. We can't use school funds to fund trade unionism. There is confusion because it is like a parallel structure is running the school as we are taking orders from the leaders, who sometimes threaten us with dismissal if we refuse to be part to it."
One of the TeachersforED leaders, only identified as Matseketsa, refused to comment on the issue.
"I do not want to comment on the issue over the phone," Matseketsa said.
Mashonaland East deputy provincial co-ordinator Tapiwa Munozogara requested questions in writing, but had not responded by the time of going to print.
Primary and Secondary Education ministry spokesperson Taungana Ndoro, however, claimed that the ministry was inundated with inquiries from teachers and school heads keen to join TeachersforED.
"We are receiving overwhelming inquiries from teachers and school heads on how they can become affiliates for TeachersforED. The union is actually oversubscribed," Ndoro told NewsDay, while dismissing claims that the educators were being forced to join the union.
"A number of school heads are part of TeachersforED. The teachers union is gaining momentum, so the false accusations are being peddled by malicious individuals who are not happy with how fast the association is growing," he said.
However, union leaders said underhand intimidatory tactics were being employed to force educators to quit their unions and join the new association.
"This is a way of fleecing the same teachers who are struggling to survive because all these people who are being invited are teachers regardless of their portfolios," Zimbabwe National Teachers Union chief executive officer Manuel Nyawo said.
"The training workshop must not be aimed at draining our pockets in the name of empowerment. We are desperate for survival, but certainly not desperate to lose our little earnings."
Zimbabwe National Union of School Heads (Zinush) secretary-general Munyaradzi Majoni said: "Zinush believes that participation at these workshops is voluntary and members who choose to attend these do so at their own volition."
Related Topics