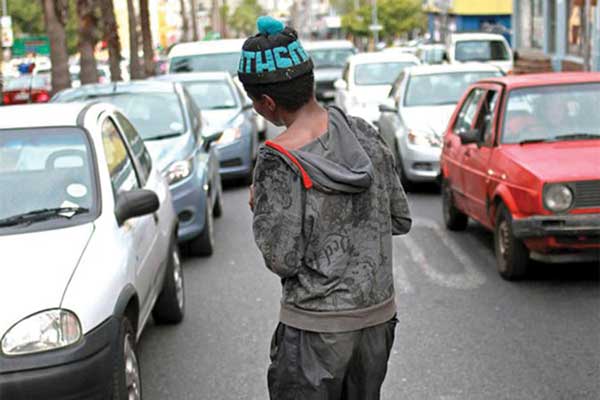 BY HARRIET CHIKANDIWA SENATORS on Tuesday expressed concern over the continued increase in the number of children living in the streets in the country, and have called upon government to urgently address their needs.
The issue was raised in Senate by Matabeleland North senator Sikhanyisiwe Mpofu (Zanu PF) while debating on a motion on parenting and embracing a receptive culture for children living on the streets.
"The ever increasing numbers of such children in the Harare Central Business District (CBD) and other cities around the country is a situation which violates children's rights to essential services such as education, health, safety, shelter and protection in general, as enshrined in the Convention on the Rights of Children and the Constitution," Mpofu said.
"Life in the streets exposes children to sexual exploitations, drug abuse, physical, emotional and psychological abuses which are detrimental to their general welfare and productive livelihoods of children.
"Therefore, I implore government to ensure that the Public Service, Labour and Social Welfare ministry, assesses the root causes and addresses specific needs of such children so that they do not continue to live in the streets."
Mpofu urged communities to practice responsible parenting and embrace receptive cultures towards children in the streets by providing better places for them to live.
She said in most studies carried out, over 77% of children living in the streets mentioned child abuse and maltreatment at home as contributory factors to running away from home.
Matabeleland South Senator Alma Mkhwebu (Zanu PF) said structures must be constructed in all cities to cater for homeless children.
"You find that in the streets they sell wares or beg and yet some of them should be in school.  We expect the government to cater for these children because they live under very difficult circumstances and they have become criminals whilst they are still young."
Beitbridge senator Tambudzai Mohadi (Zanu PF) said: "We encourage the responsible ministries to come up with measures that can reduce the numbers of children that survive on the streets. It is so amazing that the numbers continue increasing despite the children growing older."
Follow Harriet on Twitter @harrietchikand1