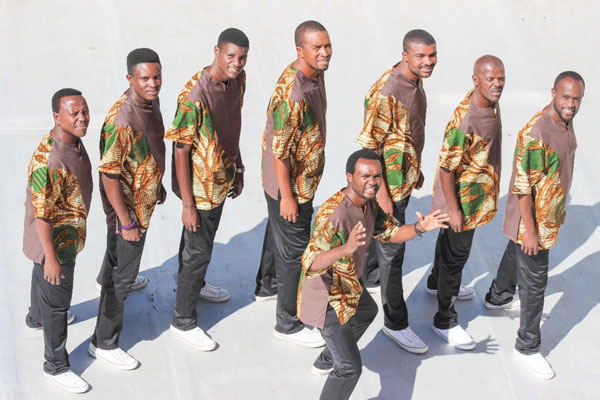 CELEBRATED Isichatamiya gospel group Indosakusa the Morning Star — formerly known as Impumelelo Shining Stars — will today launch its 10th album titled Indosakusa at the Bulawayo Theatre.
BY SHARON SIBINDI
The album becomes the group's debut after it rebranded and it carries 13 tracks.
The group leader, Oscar Siziba, confirmed the event yesterday.
"We will be launching our 10th album right from the start, but first album in a new name lndosakusa. The album talks more about our lifestyle through music since we started our career," he said.
"We have made the show cheaper this time as we want to spread our new name, lndosakusa, and our products. They will be sold at a cheaper price today."
Siziba said although they rebranded the group through the name change, they were going to stick to their music genre.
"Our music is not too different from the previous because we don't want to change the name and the music completely. It is still the same sound," he said.
"Our journey as lndosakusa was not easy because many people did not understand how we have decided to change and as time went on, they began to walk with us."
Siziba said the music in the new album was themed around love, peace, respect and worship.
The group will be joined by Bulawayo's all-female ensemble, Nobuntu, at the official launch.
Indosakusa has performed several times in South Africa and has also featured at Harare International Festival of the Arts, Intwasa and Ibumba, locally.
In 2013, they collaborated with five-time Grammy award winners Ladysmith Black Mambazo on the album Amaqhinga Aphelile, recorded at United Rhythm Studio.