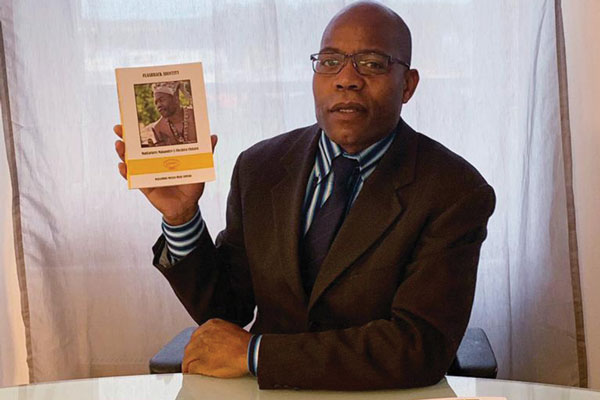 BY WINSTONE ANTONIO
SWEDEN-BASED musician and author Makandire Luckson Chezhira Chikutu, popularly known as Manluckerz in the arts sector says artists must help to portray and preserve the country's cultural history through their works.
In an interview with NewsDay Life & Style yesterday, from his Swedish base, Manluckerz said he was happy to be playing his part in reflecting the country's culture through his artistry beyond the borders.
"As artistes across genres we play a crucial role in nation building through our works. We are ambassadors of culture as our different works somehow depicts our nation's history that is showcased to the world through our creations," he said.
Manluckerz said he was devoted to showcasing Zimbabwe culture through his works that include his recently published book titled FlashBack Identity that narrates how music and dance are used and have defined the Zimbabwean society.
The book that is available in both hard copy and e-book was first published in Swedish in 2017 by Vulkan Media before it was translated into the English version that was unveiled to the market last month.
It is set to be showcased at the Africa festival scheduled for November 16 in Stockholm, Sweden.
"As Zimbabweans we should learn to document our family history going back to our ancestors who lived in the era of Mbuya Nehanda, Chaminuka and Herbert Chitepo, while documenting our ways of life and culture," he said.
"This is part of why I wrote the book, Flash Back Identity so that our cultural values may live on, well protected and kept in text. This book is inspired by the realisation that the upcoming generation must learn about different cultures in order to appreciate the richness of diversity so that they fully understand themselves and others."
Manluckerz said if everything goes according to plan, the book will be launched in the country in December.
Chikutu is the man behind the Zimbabwe Music Festival Bira, a cultural exchange festival that has seen a number of local artistes travelling to Sweden.
The multi-talented artiste is also the leader of the Zim Traditional Unity Band that has released about six albums in Sweden. The band is comprised of members from both African and European countries.
He also led the Music Medicine Project, a programme for storytelling and traditional dance music.