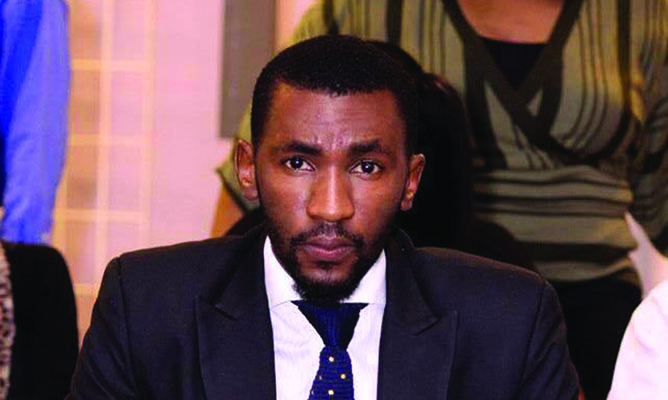 BY KIMBERLY KARIATI
SOUTH AFRICA-BASED visual artist Tinotenda Mabasa says he is engaging individuals in the art circles to create an exhibition opportunity using available resources.
Speaking to NewsDay Life & Style yesterday, Mabasa said while he was having a difficult time to exhibit his artworks, he has turned the challenges to positivity using clothing to portray his art.
"The creative sector is a tricky one, but I have set my goals and I keep pushing towards doing better. Passion is the drive behind my work, but having personal exhibitions has been a big challenge for me," he said.
The 26-year-old Mabasa said he had used the challenges to his advantage.
"My craft is being displayed by individuals as I want to break boundaries in black communities where we fail to do certain things because we are not privileged. I use caps, T-shirts, shoes and any type of clothing in portraying my artwork," he said.
"I want to give back to the society using what they have rather than waiting for exhibitions to showcase and sell my work."
Mabasa, who took baby steps into art and designing at high school, said he sharpened his skills at college.
"I love nature and I started doing art as a practical subject at Rio Tinto Mhondoro High School where I was schooling at that time. After that, I spent two years taking art lessons to keep my mind refreshed by enrolling at the School of Visual Arts and Design at the National Art Gallery of Zimbabwe (NAGZ) in Harare in 2012 before I moved to Cape Town," he said.
Mabasa said he uses imagination and his work is more linked to artists and music.
"Artists whether musicians, designers or painters are in the creative world, but I am more motivated by music so I engage artistes more. I have worked with Qounfused and Ti Gonzi on a workshop called Photomusic Visual Arts International," he said.
"We also did two music videos in September 2018 for Qounfuzed Pamwe Urikufara and Handichamufunga featuring Ti Gonzi. On those two projects, I provided the visual art while Qounfuzed handled the music side of things. I feel I connect with musicians more than with other visual artists."
Some of Mabasa's artwork has been exhibited at Green Shots 2015 at the National Art Gallery of Zimbabwe, Membership Exhibition at Association for Visual Arts (AVA) gallery in 2017 and 2018 and Home Is Where The Art Is at Zeitz Mocaa Contemporary Museum in 2020 and 2021.
Follow Kimberly on Twitter @ lizellekimkari