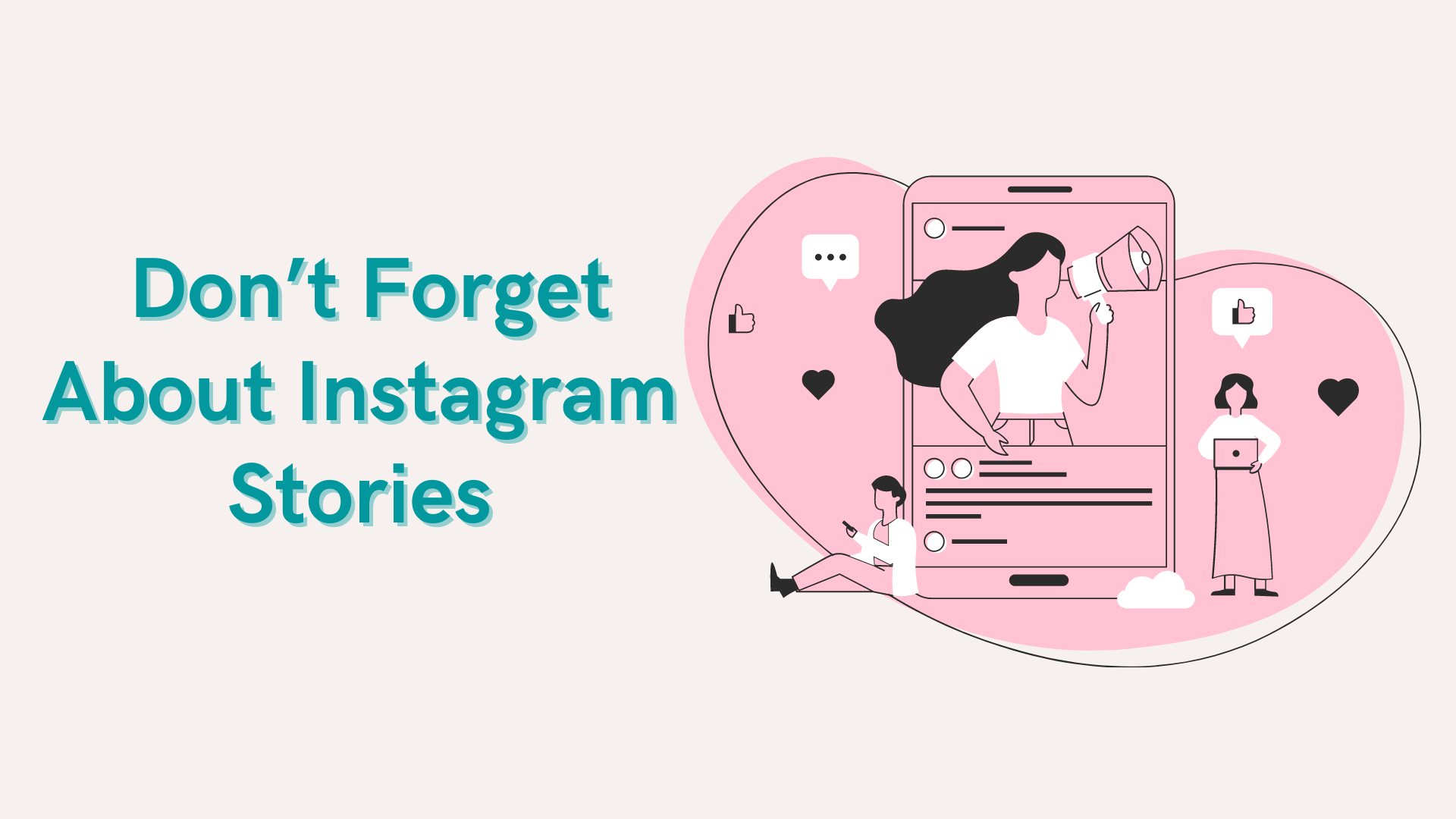 With social media platforms growing in popularity over the years, Instagram is a great way to expose your brand to millions of people without spending a dime.
In this article, we are going to discuss nine tips on how to build brand awareness on Instagram. So let's get into it!
Get More Followers
The best way for your brand awareness to be built is by building your following. As a general guideline, once you get your Instagram followers up to 5000, you will get seen by many more people and have a higher engagement rate, providing you're posting great content. With a bigger audience, it will be easier to get your content seen. If the Instagram algorithm sees that your profile is popular, it rewards you by showing your future posts to more people.
Develop Your Own Hashtag
As you begin growing on Instagram, you can create your own branded hashtag. Not only does this make you stand out, but it also makes you look super authoritative.
For example, if you own a marketing agency called 'Whale Marketing', you could start adding 'MWhales' as your post hashtag. The key to doing this successfully is to get your audience to also include your hashtag in their posts. When you do this correctly, your hashtag will spread like wildfire, getting your brand in front of many more people.
Use Hashtags In Your Posts
While hashtags aren't as effective as they used to be, they still help build brand awareness. In fact, including one hashtag in your posts increases engagement by more than 10%.
However, adding hashtags requires a little bit of knowledge. It's common for beginners to add 30 hashtags to their posts. While this seems like a common practice, it can be detrimental to the user experience and engagement levels.
We recommend going for 15 hashtags. Also, make sure to add the hashtags in the comment section rather than the post itself. Doing this makes it look more attractive, making you look professional.
Post Shareable Content
With Instagram growing at such a fast rate, the competition is becoming fiercer. However, this doesn't mean you can't build brand awareness. It's just going to take a little more work.
If you're dedicated to building your brand, you should look at this as a positive. The reason being that you are no longer competing with the people who aren't taking it seriously. Anyhow, to get ahead in 2021, you need to be posting content that generates shares.
An excellent way to do this is by using Infographics. A high-quality infographic transforms boring data into a well-structured image that's engaging and easy to read. Alternatively, video content works great for Instagram.
Utilize Influencers
If you can partner up with a successful Instagram influencer, it's going to be a lot easier to get your brand in front of more people. With such a big amount of followers, influencers can share your brand with millions of people with the click of a button. Before you reach out to the big players, look at your social circle and determine whether you know anybody who can help.
After you've exhausted all avenues, you can start targeting the big influencers. You may think it's impossible to get in contact with these types of people; however, you'd be surprised what a simple message can achieve.
To do this correctly, you need to provide value and build a relationship. We will use an Ecommerce brand as an example. Rather than reaching out and asking for a shoutout, you could offer to send them a product free of charge and ask for feedback. If your product is good, they will most likely give you a shoutout without asking.
Don't Forget About Instagram Stories
In recent years, Instagram stories have become very popular, especially among the younger generation. Using this information, you can set yourself up to get a piece of the action. If you're building a personal image, using Instagram stories to showcase your lifestyle is a great way to increase brand awareness and gain more followers. Alternatively, if you're an eCommerce store, be sure to include behind-the-scenes videos, giving potential customers a deeper look into your business.
Post Consistently
If you want to show Google that you're serious about building an Instagram presence, you need to be posting consistently. The more regularly you post, the more Instagram will display your content to people. We know what you're thinking.
"Posting high-quality content consistently is difficult!"
We understand that it takes time to plan out your content and post it regularly; however, there are specific tools available that can help with this process. But before we explain the best tool, we want to talk about the importance of a content planner. To plan your content, you can use something as simple as Excel or Google Sheets. For example, let's say you planned six months. It would save you lots of time.
So what do you do once you've got your content planned out? The next step is to begin posting. Again, we recommend using Hootsuite to do this. Using Hootsuite, you can schedule all your Instagram posts at once, giving you time to focus on other parts of your business.
Write A Killer Bio
The first thing people see when they visit your Instagram profile is your bio. Your bio allows you to explain a bit about your brand, helping to build trust and show the brand's personality.
You can also add a link directing people to your website or landing page. Doing this helps increase your conversion rate and brings in additional traffic, which is the bread and butter of any business.
So how do you write a killer bio?
It's a lot simpler than it sounds. Start by including a few words about your brand, explaining what you do and why people should buy from you. If you're using a business profile (which we suggest you do), you can also add a Contact Us button under your bio. Using this feature increases the chance of getting spam mail; however, you will also receive emails from your potential clients, so it's worth it in the end.
Instagram Ads
Building a natural Instagram following is essential if you want to build a business; however, if you're a little impatient and want to get the ball rolling, you can choose to run ads from your Instagram account. When it comes to ads, there are so many different types available nowadays. For example, you can create story ads, feed ads, video ads, and more.
What's more, you can even create brand awareness ads. Not every ad needs to convert followers into buyers, and Instagram knows that. That's why they give people the option to create brand awareness ads for their business. Rather than showing your ads to people who are likely to buy, Instagram shows it to people who have shown interest in your niche.
Of course, increased sales are a by-product of brand awareness ads; however, it's not the primary purpose. Studies have proven that a customer has an average of 7 touchpoints with your business before making a purchase. A touchpoint is a fancy word for 'engagement '.
It can be something as simple as seeing an ad or even commenting on a post. When you consider this, you can see why it's essential to get your brand in front of as many people as possible.
Conclusion
With social media helping promote a sustainable lifestyle, it's crucial to get in before it's too late. Unfortunately, as time goes on, Instagram makes it harder to get your brand in front of people without paying for ads.
However, using the nine tips discussed in this article, building brand awareness should be a whole lot easier.