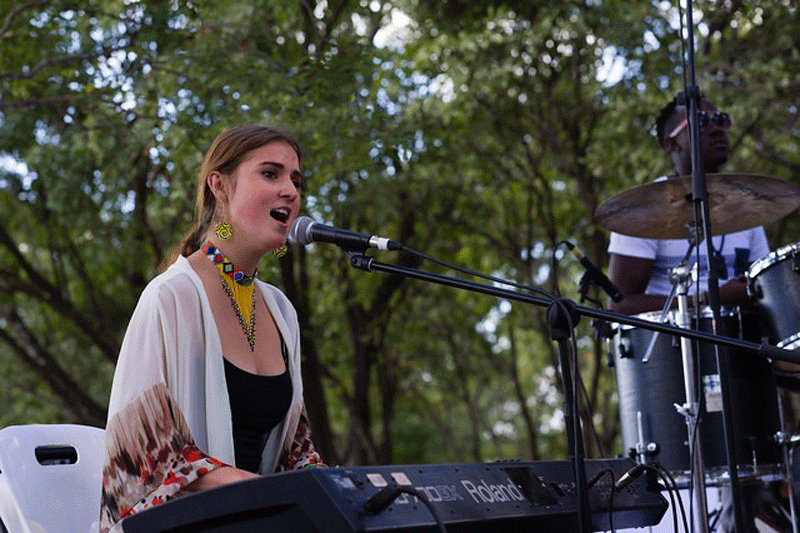 THE festivity atmosphere is upon arts enthusiasts who will journey through their collective imaginations in gritty urban culture, explosive music, crazy sets and collaborations at the Shoko Festival starting today.
The country's biggest urban culture jubilee, organised by Magamba Network, will run under the theme #TheTakeBack until Saturday at venues spread across Harare and Chitungwiza.
Over the years the arts extravaganza has become a platform for hundreds of young rappers, comedians, musicians and spoken word artists to perform, collaborate and express themselves.
A celebration of diversity, the festival also curates exceptional collaborations between local and international acts.
The festival, split into day and night events, will feature a variety of events such as the popular Shoko Comedy Roast, the Hub Unconference and the Peace In The Hood Concert.
Today during the day in Harare at Moto Republik there is the #ZimbabweLivesMatter, an augmented reality exhibition, Voice 2Rep- Inthetho, featuring Asher Masanga, Brian Awah, Evelyn Sengezi and Nyasha Vengesai, among others.
Also part of the day programme at Moto Republik is Women's Cypher featuring the likes of Young Gemini, Banshee, Nial Ainca and Nyasha Vengesai. The Bluffhill Jams will also include entertainers such as Nasibo, Thandy Dhlana, Jele and Vera.
In the evening, it's Mash Up Night, a great example of collaborations which will have a variety of musical performances, including urban, traditional and electronic music genres.
Mash Up Night will be curated by artiste Thando Mlambo's Dark Art Matter(s) collective and will be headlined by world poetry slam champion Xabiso Vili from South Africa who will share the stage with Botswana's multi-dimensional singer, songwriter and producer Jordan Moozy alongside an array of top local acts.
Mash Up Night is expected to take the audience on a sonic journey through performances from the likes of rising hip-hop star Noluntu J, the Maskandi duo Apiwe and Sobancane and electronic producer DJ Rori.
Tomorrow afternoon, the fete will see the presentation of a free Poetree Slam featuring Vili under the theme Taking Back our Future. The show will also feature a diverse lineup of spoken word poets.
In the evening, comedy fans are in for a rib-cracking treat at the Shoko Roast presented by Simuka Comedy at Reps Theatre in Belgravia, Harare.
The comedy show promises to be a night punctuated by laughter in a no-holds-barred comedy roast whereby top stand-up comedian and Simuka Comedy Creative director, Doc Vikela will be the roast master.
"The comedy roast this year comes with a difference, we have taken a break from politicians who really need the break after the bruising 2023 polls. We are looking into hip-hop heads, Zim hip-hop has been growing in leaps and bounds," Doc Vikela said.
"What better person to roast than Kuda who is a hip-hop head, a political commentator and many other things. This is also a celebration of his life after we nearly lost him to COVID-19 during the pandemic. We know he will fight back, but that makes it all the more fun."
Some of the big names to feature at the Roast include, Candice Mwakalele, R Peels, BlacPearl, Babongile Skhonjwa, dancehall singer Ricky Fire and Ba Shupi.
Festival director Farai "Comrade Fatso" Munroe said the festival continued to stick to its values of providing a platform for emerging and established artists to share the stage.
"We really stay committed to being the urban festival and the platform that is all about giving this stage to the next generation of young urban artiste to share the stage with some of the biggest artistes in Zimbabwe," he added.
As per tradition, the festival will close with Peace In The Hood, a day-long musical event set for Chitungwiza Unit L Community Hall on Saturday.
The Peace In The Hood concert features some of Zimbabwe's top urban artistes such as Nutty O and Gemma Griffiths. They will share the stage with hip-hop acts Bling4, Bagga, Mycole Biller and Hwinza.
Follow Winstone on Twitter @widzonato
Related Topics