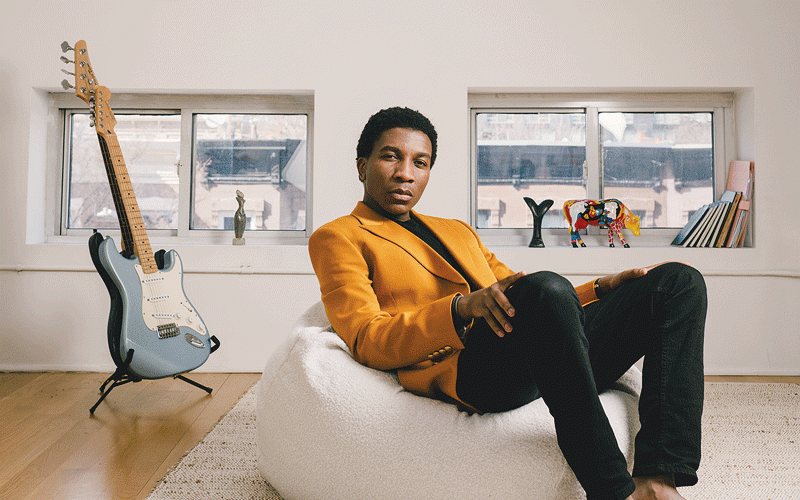 INNOCENT "InnoMuno" Tswamuno, from the scenic Eastern Highlands' Nyanga district, believes music can help to create a people's identity.
InnoMuno, who relocated to the United States in 2008, considers his upbringing in a family of preachers to have had a great influence on his music career.
"My musical journey began at a young age, as I grew up in a family of preachers in Nyanga and Mutare. This upbringing exposed me to a diverse range of musical genres, which played a crucial role in shaping my own musical style," he told NewsDay Life & Style from his US base.
"In 2008, a year after relocating to the United States, my brother recognised my potential in high school and submitted my application for the Grammy Foundation's summer camp for aspiring musicians.
"Being accepted into this programme was a significant turning point that paved the way for the creation of my original records as InnoMuno, which were eventually released in 2020."
InnoMuno's early recording experience was quite eventful and he is happy that his music is now receiving airplay back home.
"Tracks like Reason to Live gained recognition and introduced me to the Zimbabwean music scene in 2021. This song became a beloved part of DJ Mbale's Lover's Connection show, and another single, Good Intentions, received a nomination for Star FM's Listener's Choice R&B Song of the Year.
"In June, I released Pandakuona, which has consistently held a spot-on Star FM's top 20 charts for the past two months."
Currently, he is riding high on his latest song Roora, which he dropped last week.
The song is set against the backdrop of rich cultural significance as the musician narrates a poignant tale of patience and ambition.
In the song, a suitor expresses his heartfelt devotion by tenderly explaining his need for time to work diligently to gather the bride price, a true testament to his commitment and responsibility.
With emotive vocals that resonate with almost every listener, Roora encapsulates the universal emotions of longing, determination and love.
Listening to the song, the sweet melodies and heartfelt lyrics paint a vivid picture of love's journey in the vibrant tapestry of Zimbabwean traditions.
"Roora is a single that captures the essence of a young man's promise to his beloved one, assuring her that their dreams of marriage are well within reach. It tells a poignant tale of patience and ambition, emphasising the need for time to diligently gather the bride price (roora) before marrying one's beloved," he explained.
The musician noted that making music in a foreign land has been a unique experience for him and has placed him in a different mental space.
"As I primarily write my songs in Shona, addressing an audience back home in Zimbabwe, being in a foreign land where English is the predominant language, I feel somewhat physically distant from my fans, but it pushes me to stay connected to my roots," he said.
"It allows me to meditate on my thoughts in Shona, keeping me grounded in my culture and not feeling too far from home."
InnoMuno said his strength lay in his ability to produce and play musical instruments, which has been a major asset.
"Being able to fluently write and sing in both Shona and English has expanded my creative horizons. This versatility has enabled me to tell stories from various perspectives and connect with a broader audience, drawing from different cultural experiences," he said.
"Living in different countries and meeting diverse people have enriched my musical language and enhanced my ability to express myself through song."
InnoMuno is in the studio working on his debut five-track extended play titled Sambiri, set for release on January 12, 2024.
"This project (Sambiri) serves as an introduction of my musical essence to Zimbabwean audience. My goal is to reshape our Shona R&B landscape. Sambiri will showcase my commitment to music with stories," he explained.
"Each track unveils a unique sonic canvas, blending contemporary sounds with soulful homages to my influences."
Related Topics