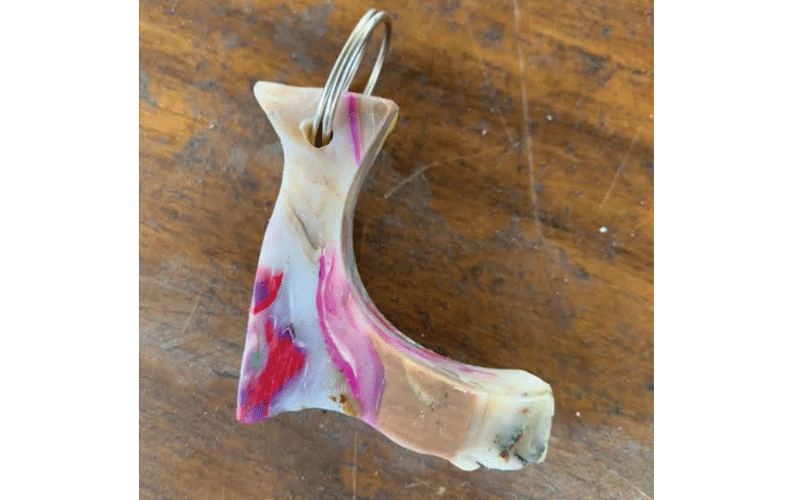 FRANCE-BASED Zimbabwean entrepreneur and founder of uMhlaba Plastic Recycling Company, Qinisani Ndlovu has made the grade to exhibit plastic art sculptures at a European Union start-up expo set for April 20-21 in Barcelona, Spain.
UMhlaba Recycling will be part of the plus 2 000 start-ups that are set to showcase their art at the expo.
At the summit, Ndlovu will introduce Zimbabwean waste products to Europe through plastic art sculptures.
"I will be attending a European Union start-up summit in Barcelona, Spain. Part of our efforts in manufacturing recycled products saw us creating these sculptures to be carried to Spain as samples of our arts unit. The sculptures look at using waste to create awareness and get people talking about recycling," Ndlovu said.
"Recycling is looked down upon and the idea is to attach value to waste, and then create markets for the recyclers."
Ndlovu said he was working closely with the Environmental Management Agency (EMA) to establish a recycling culture and industry in the country, further indicating that a recycling academy was on the cards.
"Efforts are underway to jump-start the recycling industry in Zimbabwe at company level, uMhlaba recycling is vigorously engaging with communities in championing recycling. Responses have been overwhelming since last year and due to this, a recycling academy is on the cards," he said, further noting that the idea has been well embraced.
"Paralleled by growing foreign markets while cultivating local ones, surely, we should be counting milestones as early as 2025. It has been hard work creating these opportunities and I am thankful for the platform to present our products.
"This then means we have grabbed or hope to grab the attention of international investors and lobby groups who can help us create a viable industry through technical and financial assistance. I am thrilled to be pioneering an industry that will remove thousands of youths out of unemployment," he added.
Related Topics