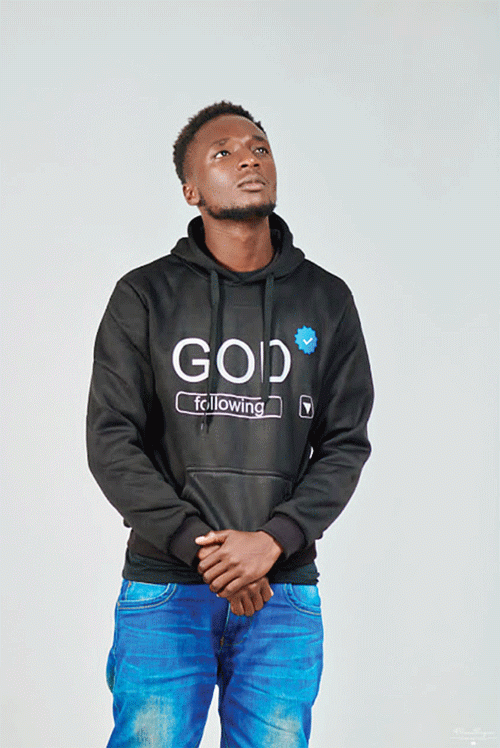 HE never got to see or know his father. He never even had the chance to see or meet anyone from his father's family.
For Chinhoyi-based up-and-coming artiste Tatenda Bangajena this has been one of the bitterest pills to swallow.
But he seems to have taken it all in a stride, which is probably linked to his surname.
A quick internet search on what Bangajena means revealed an amazing link between the Chinhoyi artiste and the resolve in him to make it in life despite his obvious trying upbringing.
"The significance of the given name Bangajena gives you innovation, independence, determination, courage, sincerity and activity," says meaningslike.com.
"It is often strong personalities who have this name. Energetic, charismatic, ambitious and focused ... If they have true passion for something, they can give everything for it," aptly sums up this 23-year-old blast of a character from Chinhoyi, the Mashonaland West provincial capital, who is determined to connect to her paternal roots through hip-hop music and poetry.
In an interview with NewsDay Life & Style, the musician-cum-poet said his music was a motivation to other people who might have grown up disconnected from their roots.
"I want to use my talent in singing and poetry to revive the legacy of my forefathers whose life was cut short and as a result, I was raised by a single mother and never had a chance to connect with my father's side of the family," he said.
"I was raised by a single mother and have never been a part of my father's life. My father's side of the family never showed up or tried to connect with me while growing up. So, I had to find ways to connect with my roots without having to meet them."
Bangajena said although he grew up away from his paternal relatives, through dreams, he has been able to connect with his ancestors.
"The idea of being able to connect with my forefathers and asking them to guide me even without being part of my paternal family enlightened me somehow. I usually have dreams and I have learned to pray the traditional way on my own," he said.
"This has given me wisdom to navigate life and helps when I compose my music. I started releasing singles professionally in 2018 and I am happy that they have received airplay."
After a series of singles, Bangajena said he would be dropping his debut album, a three-track extended play (EP) titled The Grandfather's Favourite Son next month.
"Through my quest to establish a connection with my roots, I will be turning my dreams into songs, my debut EP contains three songs namely, Gara Pasi Muzukuru, Madziro (Dzviti) and Mufasa (Takawanda Takazvarwa)," he said, adding that each of the songs has a story and also a lesson for the people.
"On the song Gara Pasi Muzukuru, I used seemingly deep Shona which obviously is far from everyday language. It came as a dream and I got inspired to share the message with my listeners."
Bangajena said he was proud to be able to represent his forefathers through his art that has seen him performing at the Iconic Festival in 2020 and at the National Art Gallery prize-giving day event for artistes in 2019.
He has also performed in his home town Chinhoyi on several occasions, sharing the stage with the Fire Emoji hitmaker Leo Magozz.
Related Topics