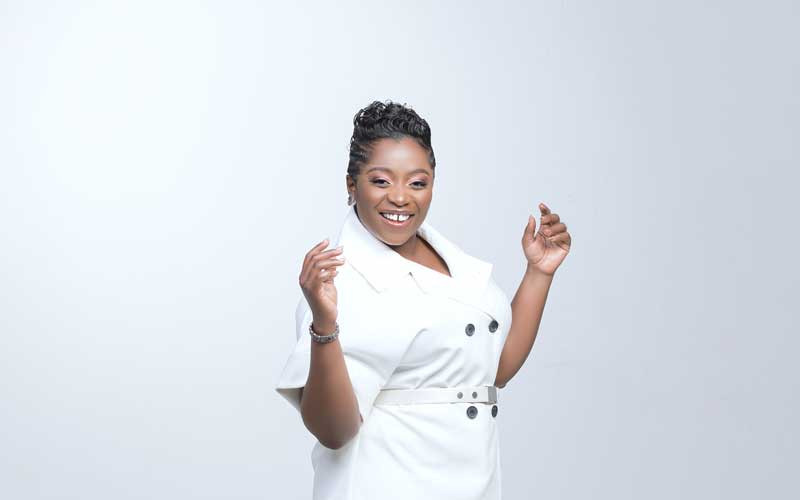 SOUNDS of Zimbabwean and South African gospel music will on New Year echo at Celebration Centre, Borrowdale, in Harare as top gospel singers from the two countries combine their voices on stage for A Night of Thanksgiving, #ANOT2023 concert.
A Night of Thanksgiving is a new year gospel music spectacular hosted by multi-award-winning gospel diva Janet Manyowa through her Janet Manyowa Music brand.
The event has the potential to attract a good number of worshippers considering that it has grown in popularity every year since its inception in 2017.
Internationally-acclaimed South African gospel musician, Dr Tumi (born Tumisang Makweya) and compatriot King Deetoy will headline the concert alongside host Janet, South Africa-based Zimbabwean Takesure Zamar, Minister Mahendere and Sharon Manyika, among others.
Founder of Celebration Churches International in Harare, pastor Bonnie Deuschle and gospel singer Thembalami (born Tembalami Tagwireyi) are expected to make guest appearances at the concert.
Speaking to NewsDay Life & Style, Janet's manager and husband, Munyaradzi Manyowa said preparations for the concert were going according to script, adding that international acts from Mzansi would touch down at Robert Gabriel Mugabe International Airport on the morning of the concert day.
"I can confidently say A Night of Thanksgiving, #ANOT2023 will certainly happen on January 1. Events being events, there is a lot involved and to put together, but we thank God that we are well on track. We are working hard to make it even bigger and better than before," he noted.
"A Night of Thanksgiving, #ANOT 2023 is bigger and stronger. Some call it a concert, we call it a worship experience. It is a thanksgiving to God our Father literally. We have so much to thank God for, and #ANOT 2023 provides a better platform to do it through worship."
Manyowa noted that it takes the grace of God to organise a concert of such magnitude.
"For many can be our plans, but it is His will that ultimately prevails. In terms of our human effort, however, events demand a lot of commitment in terms of time and resources and paying attention to intricate details," he said.
"I am grateful for the teams that we always have behind these events who always put in their all. The event is child-friendly. However, no kids seats will be sold separately. #ANOT 2023 will start at 1500 hours and is anticipated to end at 2100 hours."
With last year's edition held at Harare International Conference Centre oversubscribed, the concert organisers are optimistic of another successful event.
"It is amazing that we are actually talking of ANOT as an annual event now. It certainly was not the initial intention, but why pass up an opportunity for us to start the year with an attitude of gratitude," he said.
"The inspiration for ANOT is evident in its name, A Night of Thanksgiving, can we ever run out of things to thank Him for? Tomutendanei?"
Speaking on the response to ticket sales, Manyowa said: "Ticket sales have been far beyond our initial expectations. I am grateful that a lot of people are showing interest in this opportunity to gather together for corporate worship.
"Physical tickets are available at the venue (Wordwide Bookstore) and Kenlink Pharmacies. Online tickets are also available on www.ticketbox.co.zw selling at US$10 for standard, US$20 VIP, VVIP at US$30 and US$50 for Golden Circle."
Manyowa said proceeds of the concert would go to charity as part of their corporate social responsibility under Janet Manyowa Music.
Dr Tumi, famed for his great worship and uplifting music, said he looked forward to some precious moments at the concert having last performed in the country in 2018.
"January 1, 2023 will be at a night of thanksgiving ANOT in Zimbabwe with my sister @janetmanyowa. Looking forward to some precious moments with you all. Love you big time and have a blessed day," he posted on his Twitter account last week.
Related Topics