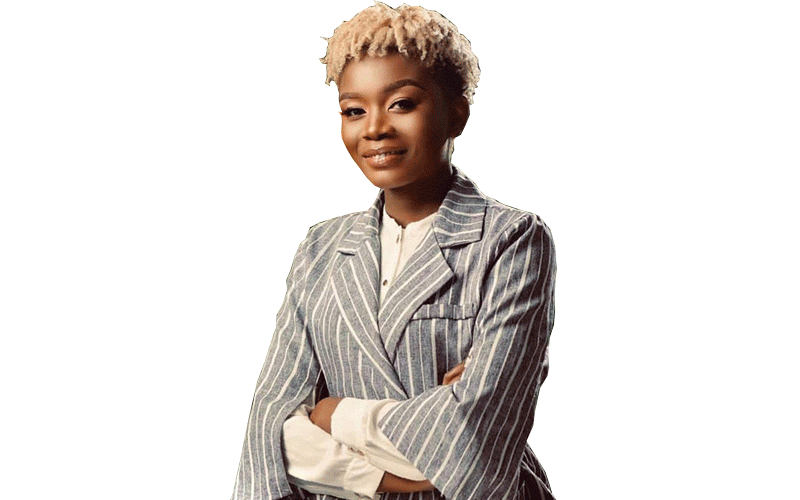 HIGHLY-talented Bridget Mawarire has decried lack of support from Zimbabwe's corporate sector saying it has been a major let down.
"In Zimbabwe, the business side is not fully investing in music and film, yet we all know that globally, that is the industry which is fast growing" she said.
The jack of all trades in the arts industry indicated that the journey to building her empire in the arts industry has not only been marred by companies' failure to fully grasp the concept of promoting the industry, but also by being a woman.
"In arts industry, some of the challenges I face are a result of being a woman. It's a challenge on its own, but I have tried to work my way up and figure out how to work with guys without jeopardising my work. I have also faced financial challenges due to lack of support from promoters," she said.
Mawarire is, however, slowly, but surely positioning herself in the local arts industry.
Passionate about the arts, she is a film director, make-up artist and video producer.
Through consistency, Mawarire has managed to build a formidable brand for her beauty studio called Real Touch Zw. Her studio is a full-service beauty salon offering quality services, products and furnishing in an enjoyable atmosphere.
Mawarire said her passion for the arts was an inborn thing and that had motivated her to build her own "empire" in the industry. She has so far worked with Jah Prayzah, Anita Jaxson, Alick Macheso, Vimbai Zimuto, Poptain and many other artistes.
"I do make-up and hair productions; I have been doing it for the past 11 years. As the chief executive officer and founder of Real Touch Zw beauty studio I have watched my studio grow as I have evolved over the years and now I am blessed to be working with prominent figures in the industry."
Her beauty studio is responsible for the make-up for the cast of films and videos such as Love Shouldn't Hurt series by Population Services of Zimbabwe and a yet-to-be released movie The Mugabe. Additionally, Mawarire also did make-up for Jah Prayzah's music videos Mukwasha and Mwana waMambo.
Mawarire's experience and reputation has arguably aided the success of her brand and has opened doors for her to spread her wings in the arts industry. Art naturally runs through the make-up guru's veins. She also owns Hit Music Empire studio in Harare where she works as a video, film and music producer.
Mawarire said her family was vocally talented, adding that doing music production through Hit Music Empire was the best decision she ever made.
"I am a director at Hit Music Empire recording studio; we work with a lot of artistes and after recording songs for artistes we also do videos for them. We have produced for Rose Mambo and earlier this year we shot Love me Now by Anita Jaxson featuring 100 flags on Vumba."
She highlighted that they have not yet done a full-length film, but they do feature films like Nhoroondo by Jah Prayzah and adverts in the form of short films. Mawarire has worked with other local video directors, which has sharpened her video directing skills.
"In my journey as a video director I have managed to collaborate with local video and film directors such as Zorodzayi Chibuwe, Blaqs and Jonathan Samukange to mention a few," she said.
With the experience and resources she has, Mawarire highlighted that she also does image retouching and events management.
"I yearn to see the Zimbabwean music and film industries grow. I am all about quality control. If you work with me or if you ask anyone who has worked with me they will tell you nothing goes in front of the camera without perfection, that's one thing about me. I will not let a production be released when it's not to global standards.
"Recently, I was the events manager for Takura's live concert which was a success."
Mawarire, a powerhouse in the entertainment industry, holds a Bachelor of Commerce Honours Degree in Tourism and Hospitality Management.
Follow us on Twitter @NewsDayZimbabwe
Related Topics