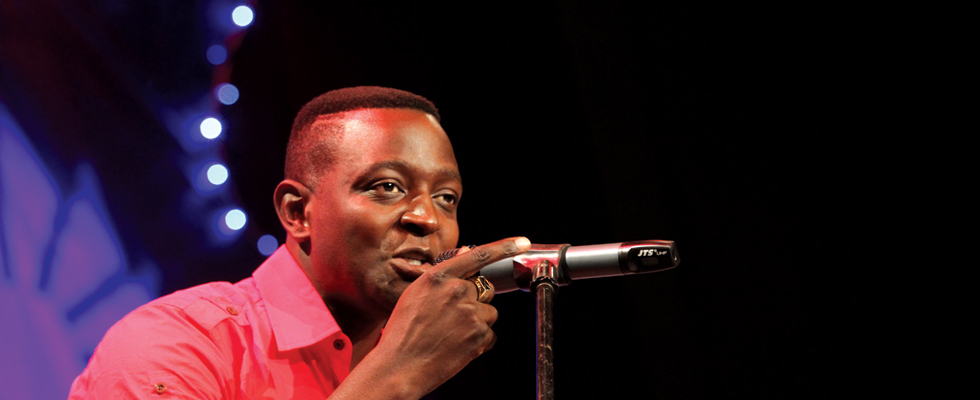 FOLLOWING a successful collaborative show in May, celebrated Dendera musician Sulumani Chimbetu returns to Red Fox Hotel for a second date with reggae artiste Mike Madamombe aka Mic Inity tomorrow.
Report by Entertainment Reporter
Dubbed Marasta Batai Munhu Part 2 the show will see the two musicians collaborating for the second time after an overwhelming request by the audience who were at their first show.
In an interview with NewsDay, Red Fox Hotel director Robert Zhuwao said the show promises to be a thriller.
"This is part 2 after the first one went very well. This one is by popular demand and it is promising to be thriller", he said.
"This will be an epic combined show as Chimbetu and Mic Inity are two of the best performers in their respective genres," he said.
Zhuwao who also doubles as Mic Inity's manager said the reggae musician would also be sampling new tracks from his forthcoming album.
"Mic Inity will be introducing tracks from his coming album Just Reggae — My Journey.
"He released a single called Goodness Shall Pay online and it is doing very well. In part I the two artistes did an impromptu collaboration which got the house crazy. It remains to be seen what they have in store this time around", said Zhuwao.
Chimbetu has been making waves across the country with his last offering Syllabus. Last weekend he staged a successful show in Matabeleland
Joe Nyamungoma Sulu's publicist said his camp was happy to work with a reggae artiste.
"We accommodate every culture in Zimbabwe and as we return to our fans 'Kumarasta' we promise fireworks and non-stop fun," he said.