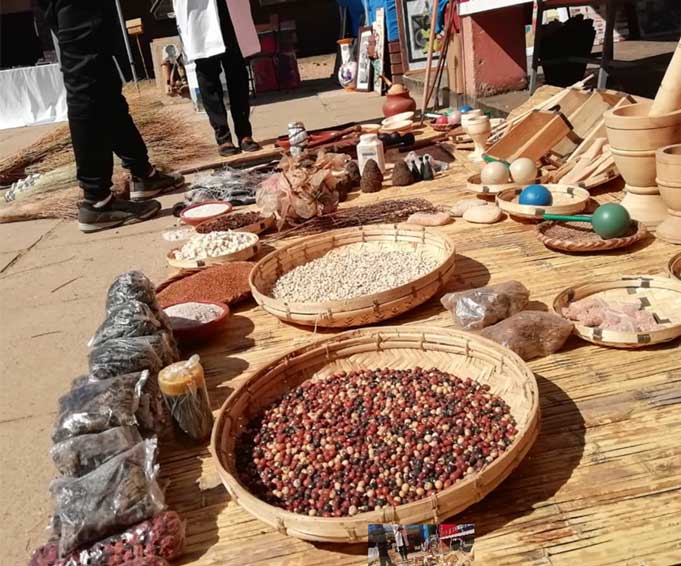 BY NHAU MANGIRAZI THE two-day Hurungwe Arts Festival (HAF) came at the right time for the Hurungwe community as it helped empower youths to fight drug abuse and other vices.
The arts and sports showcase that kicked off on Friday and ended on a high note on Saturday was held under the theme The Return: Safeguarding Our Intangible Cultural Heritage.
Schoolchildren from around Karoi town were the major attractions at the festival where they recited poems and performed dramas among other activities.
The poems and dramas performed at the festival were centred on elemination of drug uptake among the youths.
National Arts Council of Zimbabwe acting provincial manager Loreto Ndlovu saluted artistes for their undying spirit during the COVID-19 pandemic which choked many sectors including the creative industry.
"We are grateful for the resilience shown by the artists after going through tough times during the COVID-19-induced national lockdowns," she said.
"It is natural that anyone is connected to cultural values and we appreciate how young people are trying to reconnect with intangible cultural heritage in Hurungwe and the nation at large."
Ndlovu added that festivals should be used as springboards for unifying societies to fight different vices that include drug abuse currently taking a toll on the youths.
HAF director Joel Zilala said besides the economic challenges, the annual cultural extravaganza had connected Hurungwe communities with the outside world.
"Intangible cultural heritages and values are part of any successful development. HAF will strive to link the modern world, but maintaining the aspirations of the traditional values of the Kore Kore people in Hurungwe," he said.
"We are grateful for the support we are getting locally, nationally and internationally on restoration of cultural values."
The leading investigator and co-ordinator of the Hurungwe Intangible Cultural Heritage project, Jacob Mapara, said the festival was playing a key role in reconnecting the youths with their forefathers through intangible cultural heritage.
The Hurungwe Intangible Cultural Heritage project has partnered Chinhoyi University of Technology (CUT) in documenting and reincarnating the Kore Kore people of the Zambezi valley.
"Our intangible cultural heritage can only be fostered through understanding of our values as a nation. Although local traditional leadership has been supportive of the HAF initiative, local youths including some schools are being innovative in using traditional foods as part of intangible cultural heritage," Mapara said.
"The traditional passing on of skills under the domain of nature and universe is important. We must understand that our culture is not about hanging handmade artistic pieces, but it is all about what value it has for future generations."
Hurungwe based mbira maker, popularly known as Marimambira, said he was grateful to have been afforded the opportunity to showcase his products at the festival.
"I am happy that many youths are ready to learn how to play mbira and some have bought them as part of their music assets," said Marimambira, who started his mbira business in 1972 and has sold some of his instruments regionally and internationally.
CUT, which has partnered HAF since 2019, has participants showcasing traditional foods and drawings.
University departments such as those of tourism and hospitality, science and technology as well as arts also exhibited at the festival.
Follow us on Twitter @NewsDayZimbabwe