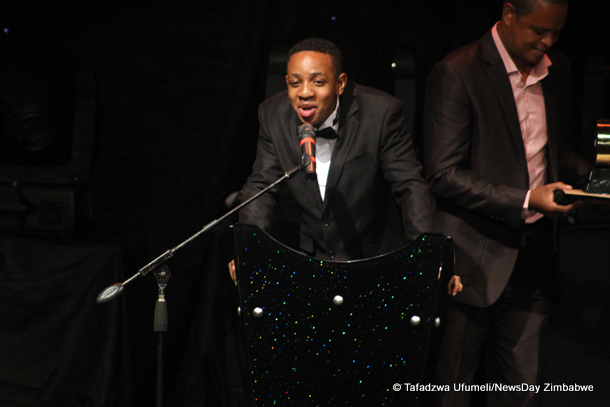 Top comedian and Nama award winner Clive Chigubu has officially taken on board local musician BaShupi's wife, Wadzanai Gumbo-Ndlovu, as his personal assistant. By Tinashe Sibanda
Gumbo-Ndlovu said she was happy people were beginning to notice her work as she was her musician husband's personal assistant and had been recently appointed to work with Tasarina Chibaya, an upcoming artiste who has featured with Jah Prayzah.
"We had an agreement on April 10 for her to take care of my paperwork and clients as I focus on my creative side," Chigubu said.
Chigubu, a talented comedian, has put Bulawayo on the map. He recently returned from Malawi where the welcome was overwhelming.
"My fans must expect more relevant jokes. I will not take advantage of the love I have been receiving from them. At least Nama has given me the attention so step one is finished," he said.
The comedian said he constantly asked himself what he could do next for the people. He said he was looking forward to an upcoming show where he will perform with his best friends, Doc Vikela and Carl Joshua Ncube.
Chigubu said he always strived for the best although it had not been easy convincing his parents that making a living through this art was his passion.
"My stage presence elevated me to where I am today so because of the love of the game, all obstacles became even lighter than my complexion," he said.
He said one of his challenges was promoters that loved to use the phrase "I want to give you exposure" yet in actual fact they would be exposing him to poverty.
He said the biggest advantage of living in Harare was that one was always greatly welcomed and payments to shows were higher.