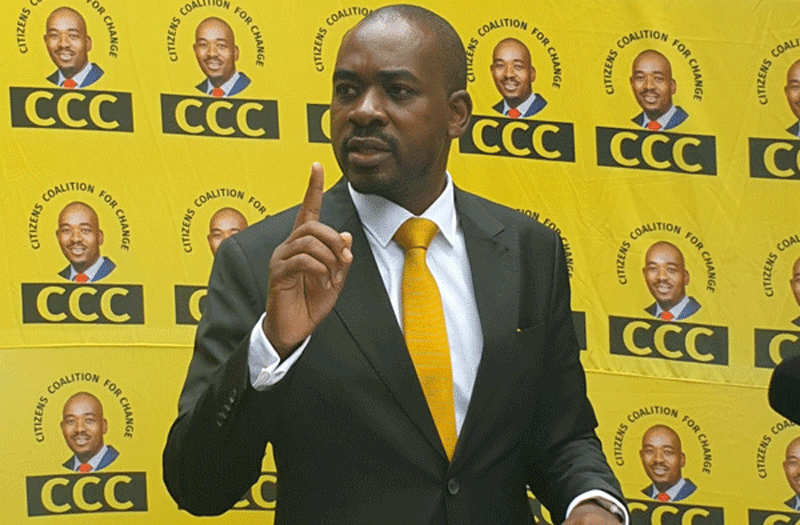 MANY factors can push a nation to embark on unstoppable demonstrations.
Hunger is one of them. Closure of democratic space, if we read world history, can cause uprising and civil disobedience.
Oppressive governments are ousted from power after masses realise that enough is enough.
Some of the issues that caused the First and Second Chimurengas were police brutality, suspension of rule of law and government-sanctioned disappearances and killings.
The poor and uneducated masses who suffered unending oppression and white supremacy were left with no option, but to take the most violent route, which was engaging in direct war.
I mean too much of State-sponsored violence creates instability and despair. Political parties are formed in their numbers to enable the electrote to compare and choose one with better policies, social considerations and economic plans.
Mainly opposition parties become the alternative voice to failing sitting governments, just as we see what Zanu PF is doing to Zimbabwe.
A lot of things have collapsed in Zimbabwe. The health sector, the National Railways of Zimbabwe, etc.
Agriculture has been reduced to subsistence farming through programmes such as Pfumvudza/ Intwasa.
The education sector is struggling and its dire state is shown through examination paper leakages as workers sell the examination papers to eke out a living.
Teachers' children have become a burden as government has failed to live to its word that it would pay for their school fees. Once respected teachers' children are joining the Basic Education Assistance Module. This is a sham. Teachers' payslips are an eyesore. They cannot sustain a family life.
Bad roads are contributing to the numerous accidents being recorded.
The country has many exchange rates for the same local currency — the Zimdollar, Real Time Gross Settlement and swipe.
Each has its own rate.
This is failure of the highest order which positions opposition Citizens Coalition for Change leader Nelson Chamisa and his part as the only political party Zimbabweans must vote for in next year's elections.
Come 2023, Zimbabweans must vote in numbers for change so as to get rid of this maladministration we are seeing.
Removing a clueless,useless and blunt government doesn't need prophets.
Some of these church leaders who dine with government leaders are fake.
History has taught us that many engaged in wars to build today's world and wars are still being fought to reclaim or defend countries' interests against invasion or interference.
Let us stand up against State-sponsored violence. Let us mobilise support and votes for Chamisa.
Let's be united against dictatorship. We should resist the divide and rule tactic being employed by the Zanu PF government.
We can't be a Pfumvudza country. Agriculture has revolutionised around the world. Using more of Chitemene system of early agriculture is total failure.
Chamisa needs our support, he can't do this alone. Even Jesus Christ had disciples. Chamisa can't knock at everyone's doors.
Go out and register to vote. - Isaac Mupinyuri
World Aids Day: Putting ourselves to the test
EACH year on December 1, we commemorate World Aids Day. This important day affords time to reflect on our efforts to end HIV and Aids while honouring the lives of those lost to Aids-related illnesses.
On this day, we also renew our commitment to supporting the wellbeing of those living with HIV, as well as those at risk for infection.
The US theme for World Aids Day 2022 — Putting Ourselves to the Test: Achieving Equity to End HIV — emphasises accountability and action, affirming our government's dedication to ending HIV, both in the United States and in Zimbabwe, through an approach that centres on communities disproportionately affected by the pandemic.
Nearly 20 years ago, US President George W Bush announced in his State of the Union address a new initiative that would aim to treat two million people living with HIV over five years. He called it "a work of mercy." This was the birth of the US President's Emergency Plan for Aids Relief, also known as PEPFAR. Begun in 2003, PEPFAR is the largest commitment by any nation to address a single disease.
Through PEPFAR, the United States has worked with more than 50 countries across the globe — including Zimbabwe — to stop HIV/Aids. In collaboration with partners across multiple sectors, PEPFAR's programmes have saved more than 21 million lives, prevented millions of HIV infections, and helped countries build a strong foundation to prevent, detect, and respond to other health threats, including COVID-19. PEPFAR's history is an example of American ambition that delivered.
While President Bush was announcing PEPFAR's creation, HIV was devastating Zimbabwe. Few people had access to treatment and more than 330 people were dying every day from Aids-related illnesses. Today, that has changed thanks to the massive scale of treatment and support from the United States and other donors.
More than 1,2 million Zimbabweans are now receiving life-saving HIV treatment, and more than three quarters of them (77%) have achieved viral load suppression, meaning they cannot sexually transmit the virus to their partners — a major milestone in bringing the infection under control. Mortality is a fraction of what it was before PEPFAR's creation.
Despite the amazing progress, there are still more than 22 000 new HIV infections in Zimbabwe each year. The last mile of the response is the greatest challenge.
We are working with our multisectoral partners to focus on areas where gaps still exist among key, vulnerable populations — including men who have sex with men, female sex workers and transgender people — to end HIV and Aids as a public health threat by 2030.
This year, the US government approved US$203,8 million for programmes in Zimbabwe to strengthen health systems, expand local capacity to prevent new HIV infections, and reach sustained epidemic control.
The approved plan will advance client-centred services and support thousands of Zimbabwe's health care workers to continue carrying out their critical work.
We will continue to invest in communities and work with individual leaders, including the PEPFAR heroes, who have gone above and beyond the call of duty to give a voice to marginalised groups.
US embassy charge d'affaires Elaine French recently sat down with one of the PEPFAR heroes, Gumisayi Bonzo, who recounted her time spent protecting women like herself who are living with HIV. She also works closely with transgender and intersex people in Zimbabwe and other key populations to ensure their human rights are protected.
PEPFAR is proud to work with heroes like Bonzo, and other individuals and communities, to support enabling environments and to erase barriers to quality HIV service access, such as stigma and discrimination, gender-based violence, harmful policies, and discriminatory legislation that further marginalises individuals and threatens the human rights and dignity of all.
On this day, as we remember those who have died because of Aids and honour the nearly 1,2 million Zimbabweans living with HIV, we renew our commitment to work with our diverse stakeholder communities to end the HIV epidemic in Zimbabwe and around the world. - US embassy in Harare
Let's work together to continue uplifting women
THE challenge of delivering for women and young people has never been greater in this environment in Zimbabwe and we soldier on!
As year-end approaches, we take great pride in all the efforts that have been made throughout the year to ensure we reach out to women and young people, especially the most vulnerable, with sexual and reproductive health and rights (SRHR) information and where applicable services.
A key highlight is the regional 2Gether4SRHR Knowledge Sharing symposium that was held in Victoria Falls from October 11 to 14, where over 20 countries from eastern and southern Africa met in person and online to reflect on progress made in the region in advancing SRHR.
The 2gether4SRHR programme is funded by the government of Sweden and combines the unique strengths and contributions of four United Nations agencies — the Joint Programme on HIV and Aids, UN Children's Fund, UN Population Fund (UNFPA), and the World Health Organisation (WHO) — to support countries in the region towards improving the SRHR of all people fostering the delivering as one UN agenda.
The symposium provided a platform to share experiences, lessons learnt and good practices for possible replication.
One of the key take-aways from the symposium is that while we have seen significant progress in strengthening SRHR outcomes in our region, girls, young women and key populations remain vulnerable to child marriage, teenage pregnancy, increased risk of HIV and STI infections, and violence as well as stigma and discrimination.
We need to be decisive and united with programming that is responsive to the needs of the most vulnerable society.
As we wind up the year, we are approaching the period of the 16 Days of Activism Against Gender-Based Violence, which runs from November 25 to December 10. Being the lead agency within the United Nations family on the prevention and response to gender-based violence, UNFPA will strengthen its focus on advocating and supporting efforts to eliminate and respond to violence against women and girls in the country. It is through the support of all our partners that we are able to achieve this.
I would like to acknowledge the partners that continue to support our work — the Government of Zimbabwe, European Union, the governments of Britain, Ireland, Sweden, Switzerland, China, Japan, as well as the Global Fund, World Bank and the United States Agency for International Development.
UNFPA Zimbabwe remains committed to delivering for all the people of Zimbabwe, especially women and young people, as we work towards:
Zero maternal deaths
Zero gender-based violence and harmful practices
Zero unmet need for family planning
Zero new HIV infections
We look forward to continued partnerships and collaboration with you to deliver on this great mandate! - Dr Esther Muia, UNFPA Zimbabwe country representative
Related Topics