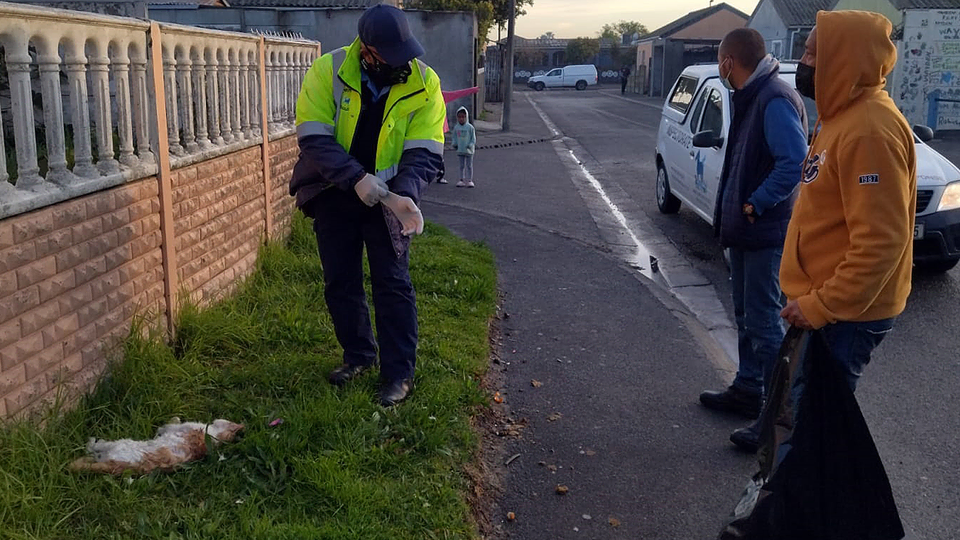 South African police are hunting for a serial cat-killer in a Cape Town suburb.
The disfigured bodies of 42 cats have been found since mid-July in Manenberg, on the city's outskirts.
Alan Perrins from the Animal Welfare Society of South Africa said all the cats had been tortured and disemboweled. Post-mortems on two of the cats revealed their hearts and lungs were removed as well.
On Friday police briefly arrested a 40-year-old, but the person were released due to a lack of evidence connecting them to the killings.
Manenberg resident Faiza Jacobs lost three cats. First "Potato" went missing in March, then "Smokey" went missing on 10 July. By then more people starting saying their cats were missing, and posting pictures of disfigured cats they had found.
Then Ms Jacobs' 10-month old kitty "Ash" was found.
"If I had to think what my cat went through… She was cut open from tail to neck. Her whole esophagus and heart were removed," she told the BBC.
Animal Welfare Society of South Africa is offering a 20,000 rand ($1,300; £1,000) reward for information that leads to the killer's arrest.
Mr Perrins said they had ruled out dog-fighting syndicates, gang initiation and occult practitioners as suspects. -BBC