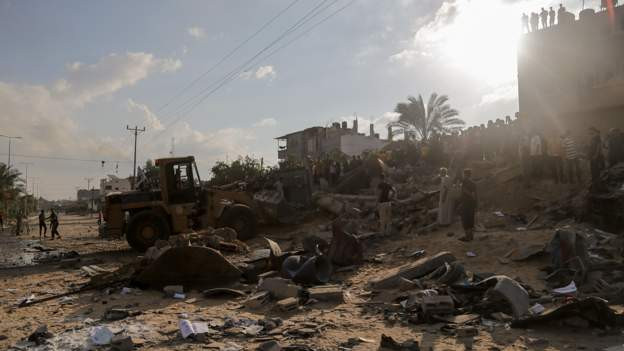 More than 1,000 are still missing under houses and buildings destroyed in Israeli air strikes on Gaza, the Palestinian civil defence says.
Eyad Al-Bozom, spokesman for the Hamas-run ministry of interior in Gaza, also confirmed this number of people were missing.
At least 2,750 Palestinians have been killed and 9,700 wounded since 7 October in Gaza, the Palestinian health ministry said today, adding that 58 were killed and more than 1,250 wounded in the West Bank.
Among them, 11 were Palestinian journalists, according to the Palestinian Journalists Syndicate.
Related Topics