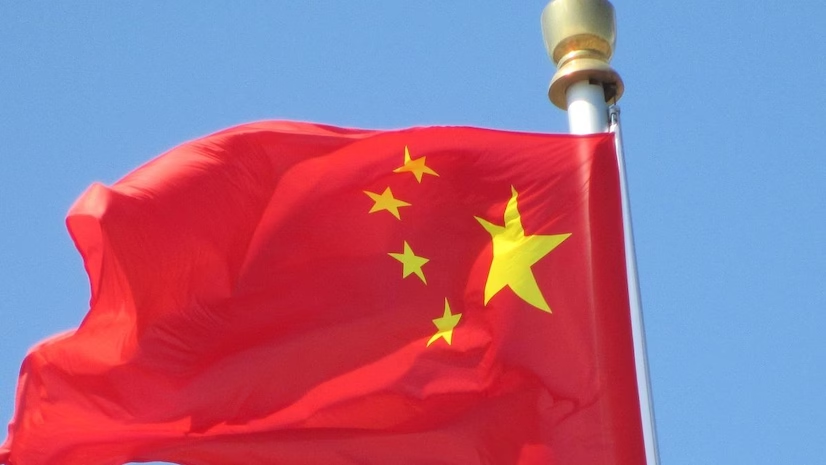 As the rest of the world teeters on the brink of recession, the last thing Western policymakers want is for China, the biggest driver of global economic growth since the 2008 financial crisis, to have a lopsided recovery. But that is what is unfolding, DW reported.
China's imports contracted sharply in April by 7.9 per cent, while exports grew slower at 8.5 per cent compared to 14.8 per cent in March. Consumer prices rose at the slowest pace in more than two years in April, while factory gate deflation, prices offered by China's industrial wholesalers, deepened.
Meanwhile, new bank loans tumbled far more sharply than expected in April, with lenders extending 718.8 billion yuan (USD 104 billion/EUR 94.5 billion) in new yuan loans in the month, less than a fifth of March's tally.
"China's economy is not about to implode but it is not roaring back to the golden decade of the 2010s when it grew at a double-digit level," Steve Tsang, director of the China Institute at the London-based School of Oriental and African Studies, told DW.
A strong rebound from China would help offset an expected slowdown in other parts of the world, spurred by monetary tightening policies by central banks over the past 12-18 months.
China's huge stimulus after the 2008/09 financial crisis helped the global economy recover, partly due to the Asian country's insatiable appetite for imported raw materials for infrastructure projects.
But those past stimulus measures have left China mired in a mountain of debt. In March, the International Monetary Fund (IMF) warned that Chinese local government debt alone has risen to a record 66 trillion yuan, equivalent to half the country's GDP.
Tsang said those Western policymakers praying for China to revive their economies now will need to "look at the new political and economic realities without tainted glasses."
China's threat to invade Taiwan, which Beijing claims as its own island, continues antagonising the West. Beijing's friendly ties with Moscow and neutrality over Russia's invasion of Ukraine are other contentious issues that have put global economic collaboration at risk.
"In terms of Taiwan, rising tensions or war would lead to a seismic shift," Pushan Dutt, professor of economics at INSEAD business school in Singapore, told DW.
"Multinational companies would exit China, its export markets will get closed off and sanctions will be put in place," he added.
Trump-era trade tensions between Beijing and Washington have also persisted through US President Joe Biden's administration. Tit-for-tat tariffs led to US sanctions on several Chinese companies and officials. Washington has even restricted China's access to its semiconductor and artificial intelligence (AI) technology on national security grounds.
"The assertive foreign policy that Chinese President Xi Jinping has imposed caused the US and other Western countries to start to decouple or de-risk in their economic links with China, meaning that a key factor that had previously supported rapid growth in China is weakening," noted Tsang.
Western policymakers are increasingly seeing China's Belt and Road Initiative (BRI) as a threat to their interests. Often dubbed the New Silk Road, the initiative is a USD 840 billion (EUR 771 billion) investment in roads, bridges, ports and hospitals in more than 150 nations.
Concerns are growing that the project has lured developing countries into debt traps with huge, unaffordable loans while weakening their ties with Western countries.
Last month, European Central Bank President Christine Lagarde also lamented the possible fragmentation of the global economy into rival blocs led by China and the US, warning it would harm growth and increase inflation.
Another's reason for China's less-than-stellar recovery is Beijing's strategic plan to move the economy up the value chain, prioritizing quality rather than quantity of growth. These reforms, however, take time.
"China has been trying to engineer a shift from being a low-end manufacturer to becoming dominant in the industries of the future (artificial intelligence, robotics, semiconductors, etc.)," said Dutt.
As it moves away from heavy industries dominated by state-owned companies toward innovation and domestic consumption, a slowdown in growth is a "natural corollary," he added.
Tsang told DW that while Xi clearly wanted the Chinese economy to become more dynamic, vibrant, strong and innovative, "his policies often deliver the opposite effect."
"With Xi tightening his hold on power and not admitting to mistakes, it is practically impossible for technocrats in China to make the necessary adjustments to revitalize the economy," Tsang added.
At the same time, the IMF has predicted that China will continue to be the largest driver of global economic growth over the next five years, contributing some 22.6 per cent of total world growth, compared with just 11.3 per cent for the United States.
While slowing Western demand will continue to negatively impact Chinese exports, the domestic economy still has plenty to cheer about, especially due to the pent-up demand from three years of COVID lockdowns.
"Chinese consumers have accumulated USD 2.6 trillion of excess savings during the pandemic, Dutt told DW. "So expect the services sector to pick up the slack in the short term.
Related Topics