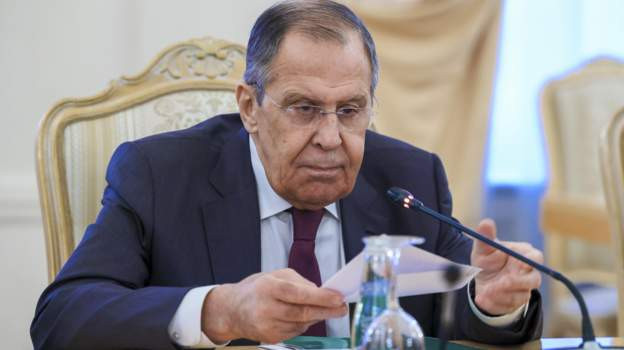 South Africa and Russia say they want to work together more closely after a visit to Pretoria by Moscow's foreign minister.
Sergei Lavrov held talks with his counterpart, Naledi Pandor.
Her government has refused to condemn Russia's invasion of Ukraine, saying it wants to remain neutral.
Speaking after the meeting, Ms Pandor described Mr Lavrov as her friend and said the discussions were "wonderful".
Both ministers also defended plans to hold joint military exercises with China next month.
They said any country had the right to conduct such drills.
A small group of protesters gathered outside the venue waving Ukrainian flags.
Related Topics