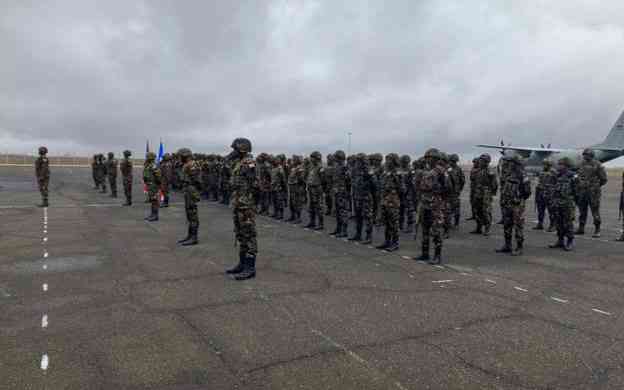 The second batch of Kenyan troops are due to arrive in the Democratic Republic of Congo on Wednesday.
They are part of a regional force deployed for a peacekeeping mission in the east of the country.
Armed groups have stepped up attacks in recent months raising concern about the threat they pose to the region's security.
More than 900 Kenyan troops will be based near the town of Goma in the volatile region.
Burundi soldiers have been operating in South Kivu province since August.
The Kenyan troops will be in North Kivu province where the M23 rebels have seized more territory in recent months and displaced thousands of people.
The Congolese government is set to resume talks with representatives of various armed groups later this month in the Kenyan capital, Nairobi.
Related Topics