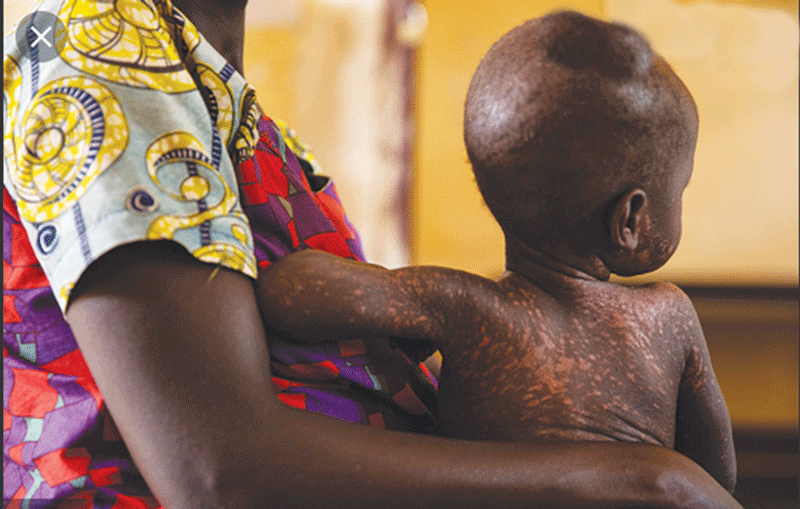 MORE than 750 children under the age of five have succumbed to measles in Zimbabwe since last year, an Amnesty International (AI) report has revealed.
In a report titled State of World's Human Rights, released yesterday, AI said the main measles hotspot in the country was Mutasa district in Manicaland, an area which is mostly dominated by the Johanne Marange apostolic sect that does not believe in modern medicine or vaccination.
Children aged between six months and five years were the worst affected.
"On the right to health, while the impact of COVID-19 receded, several countries experienced new disease outbreaks… in Zimbabwe more than 750 under-fives died when a measles outbreak in Mutasa district spread to other areas, (while 112 children died in Congo's Pointe-Noire area)," the AI report said.
"Almost all countries in the region contended with the devastating economic impacts of the COVID-19 pandemic. Recovery efforts were hindered by conflicts, economic disruptions arising from Russia's invasion of Ukraine, and extreme weather conditions, which were exacerbated by climate change. Consequently, the rights of millions of people to food, health and adequate standards of living were seriously undermined."
Health ministry spokesperson Donald Mujiri, however, queried the AI report.
"Are these statistics official? We don't know them and we can't comment on the statistics. But, nevertheless, people are getting vaccinated against the disease. We will have to find out first," Mujiri said.
Zimbabwe Nurses Association president Enock Dongo said government should punish parents who deny children access to health.
"This really means that things are not well as far as managing measles is concerned. Those numbers are quite high, and I understand most of them are not immunised. The majority of them are from the apostolic churches that don't get services from hospitals," Dongo said.
"This is really dangerous, you cannot deny a child healthcare services because they can't even make their own decision before they reach the age of 18. Government should punish those parents who deny their children the right to health because we are losing lives that could have been avoided."
In February this year, the World Health Organisation said by end of September last year Zimbabwe had recorded nearly 7 701 measles cases and 747 deaths, making the outbreak one of the country's worst in years.
Community Working Group on Health executive director, Itai Rusike said: "Even though a safe and cost-effective vaccine is available for measles, it is very unfortunate and sad that young Zimbabwean lives were lost, mostly children under the age of five to preventable and avoidable deaths. There is a need to accelerate immunisation activities in order to reduce measles deaths and a deliberate effort should be made to reach out to the religious objectors in a respectful manner. We need to have all children vaccinated against measles at nine months of age."
Johanne Marange is one of the 160 apostolic sects in Zimbabwe that believe in faith healing. The strictest of these sects requires their members to seek healing via prayer and faith and completely reject conventional medicine.
A United Nations Children's Fund report estimated that 2,5 million people are part of Zimbabwe's apostolic movement.
Related Topics