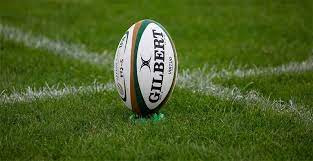 ZIMBABWE Women's sevens rugby team, Lady Cheetahs are preparing to go on a hunt in Tunisia next month at the Africa Rugby Sevens 2024 Olympics Qualifiers hoping to land a slot at the July 2024 Paris, France, summer olympics.
Lady Cheetahs are in Pool A together with South Africa, Uganda and hosts Tunisia for the qualifiers scheduled for October 14 and 15.
However, preparations for this tournament have been anything but up to scratch, with many of the players failing to attend training owing to financial challenges.
That the ladies hardly afford bus fare to and from training sessions is embarrassing to say the least. Their predicament speaks volumes about Zimbabwe's commitment towards sports development.
The ladies' failure to prepare for national duty is a serious indictment on those responsible for running the country's sports, especially the Sports minister Kirsty Coventry whom we all thought should know better given her background.
Coventry's response this week to Lady Cheetahs' plight clearly proves that she and her government are least bothered about the women Sevens Rugby team's predicament, let alone the future of the entire sports sector.
Speaking to NewsDay Sport, she said: "Well, if we get any kind of request from them (Lady Cheetahs) we will obviously look at it like we have done here (with the Cheetahs), but so far no request has come from Zimbabwe Rugby Union for the women's sevens."
Meanwhile, Zimbabwe Rugby Union vice-president Losson Mtongwizo who is responsible for sevens rugby, has told us that they are still in the process of finding a partner to sponsor Lady Cheetahs' travel to Tunisia.
"We are currently looking for partners, we were seized with the men's qualifiers that we were hosting, but not to say that we are not paying attention to the ladies team," Mtongwizo said.
With all due respect, how can both the Sports minister and the person directly in charge of the Lady Cheetahs' welfare display this glaring lack of seriousness about preparations for women's rugby assignments?
Honestly, how can a minister say she is waiting to be briefed about the Lady Cheetahs' plight when it is in the public domain that our women rugby players desperately need help? Should the minister not be seen to be proactive?
In the same breath, how can a sports administrator worth their salt give a lame excuse that the men's Sevens Olympic Qualifiers affected Lady Cheetahs' preparations? This makes us wonder: Does Mtongwizo work alone? If not, what happened to delegation of duty when one has too much on their plate?
This clearly proves that poor planning and lack of seriousness are the country's Achilles Heel which have perennially hindered our national teams' efforts on regional and international arenas.
The fact of the matter is that sports promotion in this country leaves a lot to be desired and as we speak we still do not have coaches for all our national football teams, yet they have major tournaments on the horizon.
We have a Zifa Normalisation Committee appointed by Fifa months ago which appears bent on taking its sweet time to get our football back on track pronto. It is not bothered.
We expect a former sports icon of the calibre of our Sports minister to be more proactive by cracking the whip and make things happen in our sports sector.
Related Topics