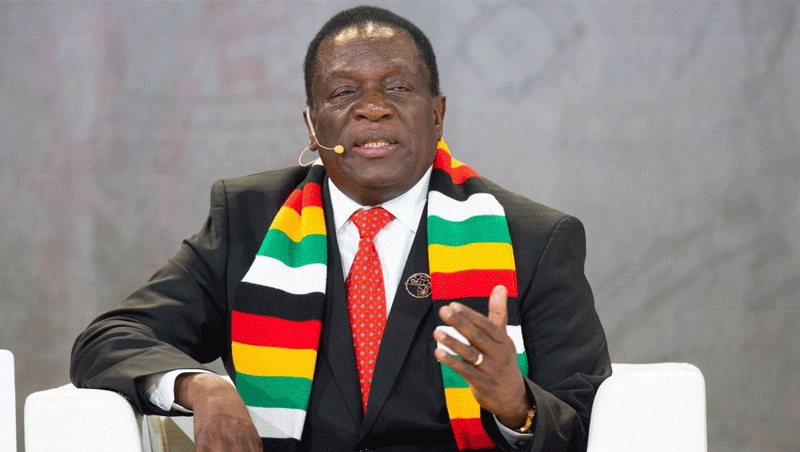 FIFTY-EIGHT years ago, a juvenile Emmenerson Mnangagwa was sentenced to death after being found guilty of bombing a train near Fort Victoria, now Masvingo.
Mnangagwa bombed the train while working under a group called the Crocodile Gang, one of the early initiatives that led to an all-out civil war to liberate present day Zimbabwe from colonial rule.
As luck would have it, Mnangagwa — whose fate was supposed to have been death by hanging under section 37(1)(b) of the then Law and Order Maintenance Act — cheated death.
Some accounts say he was saved by his age which was below the mandatory 21 years for hanging; others say a priest served his life; and yet others say his Zambian nationality at the time saved his life.
Whatever the case might be, Mnangagwa was deported to Zambia after escaping the gallows and is here with us today as our President and he has once in a while spoken against the death sentence, maybe on account that he was himself saved from the medieval form of punishment.
It then comes as a real shock that 58 years later, the country's ruling party's parliamentarians appear resolute to maintain the death penalty, this time around for "wilfully damaging the sovereignty and national interest of Zimbabwe" as being proposed under the Criminal Law (Codification and Reform) Amendment Bill, popularly known as the Criminal Code, which sailed through Parliament on Tuesday night.
It is undisputable that every citizen must have a sense of patriotism to their country and should never be seen to damage the "sovereignty and national interest" of their homeland, but to then sentence them to death for not being patriotic is, in our view, barbaric and, as already pointed out by constitutional experts, it would be unconstitutional to do so.
Besides, it has been 43 years now since Zimbabwe attained independence and it is disturbing that we are still haggling over the issue of patriotism because it is something which should be given by now.
We shall not digress because this is a story for another day; the fact of the matter remains that Zimbabweans did not elect these Members of Parliament (MPs) to sit in the august House to craft laws that seek to extinguish their lives over patriotism.
We sincerely believe that our MPs are losing the plot somewhere; they need to reconsider their position of the Criminal Code amendments.
We are quite mystified and saddened that the majority of the MPs who are pushing for the amendment of the Criminal Code to include provisions that seek to shorten the lives of fellow Zimbabweans are from the ruling Zanu PF party led by none other than President Mnangagwa.
We then pause to wonder: Has Mnangagwa since changed his mind on the death penalty?
Or maybe was he misquoted in the past? And if he is for the death sentence, then doom and gloom lies ahead for Zimbabweans.
Granted, other countries such as the United States have laws which call for the death sentence for unpatriotic citizens and other offences, but we believe it is about time nations bring out their humanity by not even entertaining the thought of sentencing someone to death like what our MPs are now busy advocating for.
On December 18, 2007, the United Nations (UN) General Assembly, of which Zimbabwe is a member, voted 104 to 54 in favour of resolution A/RES/62/149, which proclaimed a global moratorium on the death penalty, with 29 abstentions (including five who were absent at the time of the vote).
Since then, there have been nine UN resolutions, the last being last year on December 15 when 125 voted in favour of the moratorium, 37 voted against, 22 abstained and nine were absent.
In this regard, the world is progressively moving away from capital punishment and as Zimbabwe, we should be seen to the moving together with the rest of the globe.
Related Topics