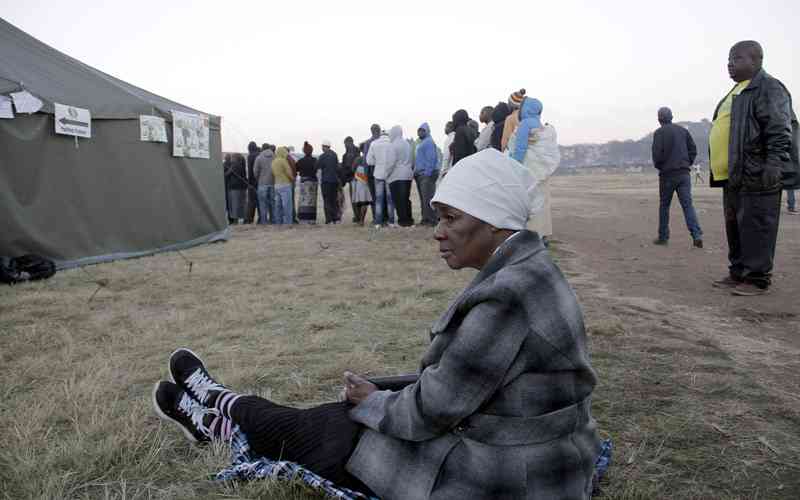 IN yesterday's NewsDay we heard of allegations that a certain organisation called Forever Associates Zimbabwe (Faz) — which is reportedly linked to Zanu PF — has hijacked voters roll inspection centres in some areas where it is reportedly demanding proof of Zanu PF membership from those wishing to check their names on the roll.
If, indeed, this is happening, then this shows that clearly a lot is at stake in this year's general elections.
But most importantly, this year's elections will be the most controversial and will certainly trigger heated disputes because Faz's shenanigans point to evidence of serious manipulation of the country's electoral processes, which we feel is a serious crime that should be punishable at law.
It is, however, very sad and unfortunate that the law appears not to be taking its course given that such conduct is a serious indictment on the credibility of this year's polls.
Inspecting the voters roll is a free process and no one should feel that they are being coerced or their freedom is being compromised. Yet we are hearing of some people having the audacity to actually sit in voters roll inspection centres to vet those verifying their entry on the roll.
What really boggles the mind is: what are these nefarious characters trying to achieve by demanding proof of Zanu PF membership to allow the people to check for their names? Does it now mean that one's vote is no longer a secret?
Is it not a fact that everyone either belongs to some political party or they don't? And so for someone to then attempt to establish which party one belongs to at the voters roll inspection centre is the weirdest thing the world has ever heard of.
Even those who are allowed to inspect the voters roll because they are ruling party members: is there any guarantee that they will vote for the party come election day?
If Zanu PF concocted this uncanny scheme, then we are afraid to say the party has completely lost the plot and this whole exercise is a sure recipe for disaster. The ruling party should not associate itself with people who tarnish its image as a revolutionary and democratic party which does not believe in rigging the ballot in whatever manner.
The party should come clean on this issue by demanding the arrest of these characters who are bringing its name into disrepute. The party should not stand by while its reputation is being dragged into the mud by characters purporting to be advancing its cause.
It was actually foolhardy that Zanu PF accepted this dummy of a scheme in the first place because one's vote is a secret even if they declare in the open that they will vote for so and so. Once in the ballot box, no one knows what one does, so the earlier the ruling party dissociated itself from Faz's chicanery the better it is for the party because it is being misled big time.
If the party thinks our assessment is wrong, the proof is in the pudding, come election day.
Related Topics