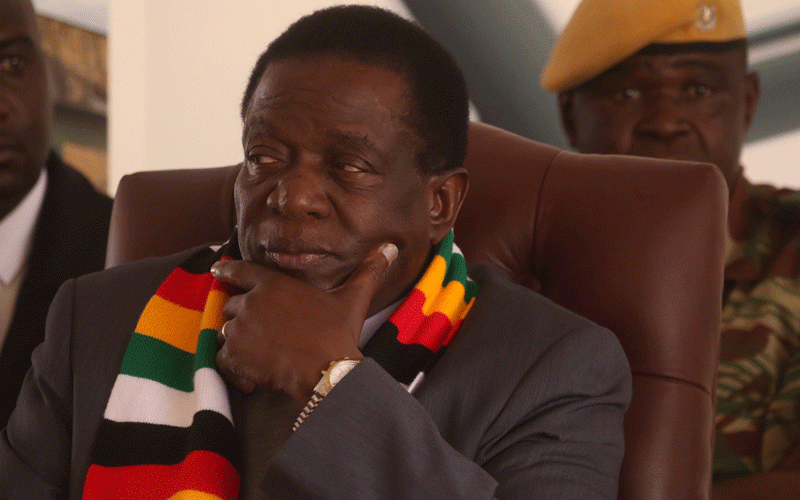 ON his return from brief exile in South Africa on November 22, 2017 after the late former President Robert Mugabe had been deposed by his military chiefs in a coup, Emmerson Mnangagwa told Zanu PF supporters at the party headquarters that a new type of democracy was unfolding in Zimbabwe.
"Today, we are witnessing the beginning of a new and unfolding democracy," Mnangagwa said. He promised Zimbabweans that his leadership would be different from that of Mugabe, his predecessor, who had a long history of rigging elections, human rights violations, and economic mismanagement.
Eventually, millions of Zimbabweans who had suffered immensely under the yoke of Mugabe's repressive rule were filled with hope that the time had come for the country to pursue a new path.
But Mnangagwa's rule has taken a different trajectory, following in the autocratic footsteps of Mugabe with the closure of civic space, persecution through prosecution of human rights defenders and political activists, including judicial capture, among other vices, in direct contrast to the tenets of democracy.
Wisdom says charity begins at home.
Thinking that Mnangagwa will usher in a democratic Zimbabwe given the chaotic manner in which Zanu PF held its primary elections in March is far-fetched.
Zanu PF has always bragged about being a democratic party, especially when the country is headed towards elections. The party has been consistent in holding polls and fielding candidates in every constituency and ward.
However, as is tradition, Zanu PF has held its primary elections ahead of the August polls, but even Mnangagwa has admitted that violence, rigging and vote-buying blighted the party's internal elections.
The party leadership was forced to hold re-runs in five constituencies and 28 wards, despite the commissariat having received complaints from more than 150 of the country's 210 constituencies. Since the chaotic elections, Zanu PF is now confronted with a new problem — supporters are boycotting party meetings.
Events in Gokwe Nembudziya and Chireya, Masvingo South, Gutu East, Chiredzi West, Chivi North, and Masvingo West, to mention just but a few, where supporters are boycotting party meetings protesting candidate imposition, show that the party's internal polls could have been the worst in Zanu PF's history.
In the Midlands province, an internal memo recently exposed an apparent lack of cohesion within the party due to chaotic primary elections held in March this year.
Deployment of politburo members and top party officials has failed to unite the party. Reports indicate that Midlands Provincial Affairs minister Larry Mavima was forced to abandon a meeting at Chief Chireya's homestead last week.
Mavima was heckled for endorsing Torerai Moyo as the winning candidate when he allegedly lost to Jeremiah Ndokulani.
Masvingo, a Zanu PF stronghold during Mugabe's time, has also been in a mess, with party supporters accusing the Robson Mavhenyengwa-led executive of being corrupt and taking bribes from unpopular people whom they endorse as candidates to the disadvantage of popular prospective candidates.
There are also genuine fears that the disgruntlement within the party's membership could trigger a protest vote.
However, considering ED and the Zanu PF history, we should not expect miracles as the ruling elite in Zimbabwe does not care about anything, except power retention by hook and crook.
Democracy is etched in their speeches and never in practice and as we head towards the elections, Zanu PF's violent nature will surely rear its ugly head again.
Related Topics