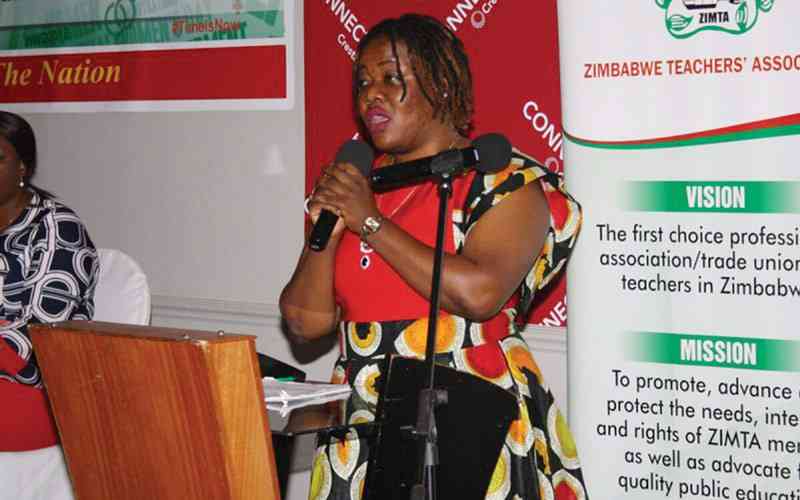 THE current standoff between government and labour over wages has once again emphasised the need for President Emmerson Mnangagwa's administration to take the Tripartite Negotiating Forum (TNF) seriously which would go a long way to resolving this recurring conundrum.
The Zimbabwe Congress of Trade Unions (ZCTU) this week threatened to resort to "other means" if government fails to meet its demand of a minimum wage of US$150 which was agreed in September last year through the TNF, a social dialogue platform that brings together government, business and labour to negotiate key socioeconomic matters.
It has been in existence since 1998, initially as a voluntary and unlegislated chamber in which socioeconomic matters are discussed and negotiated by the partners. It became a legislated body in 2019.
The ZCTU ultimatum comes as teachers have once again threatened to go on strike demanding that the salary be paid 100% in United States dollars.
There was hope that the country was on the verge of finally agreeing a social contract, which has been on the cards for more than 20 years, after the three social partners last year finally found common ground and agreed on a minimum wage across all sectors of US$150 in either hard currency or in local currency at the interbank rate.
This breakthrough came after a long impasse between government and labour on the one hand and business on the other which emanated in boycotts and finger pointing.
However, the momentum that had been gained has been lost after the government reneged on the minimum wage agreement, once again destroying the trust that had been painstakingly built among the three partners. It is precisely this attitude that has turned the negotiating body into a talk shop with no corresponding action to back it up.
The fact that both business and labour had to appeal to Mnangagwa to get his ministers to come to TNF meetings speaks volumes of the lack of respect by the government for the tripartite body.
This is further evidenced by the failure by the government to consult its partners in the TNF when it puts in place policies that have a major bearing on the two.
"It is hypocritical for the government to unilaterally force down the policies on people without TNF engagement. We are being undermined. It is on record that we pointed out that the government has been trivialising the TNF and taking people for granted for some time by undermining social dialogue," ZCTU president Florence Taruvinga said at the Employers Confederation of Zimbabwe annual general meeting in Victoria Falls last year.
As long as the government treats the other two partners in the TNF with contempt, then we will continue to go around in circles on the issue of wages.
Related Topics