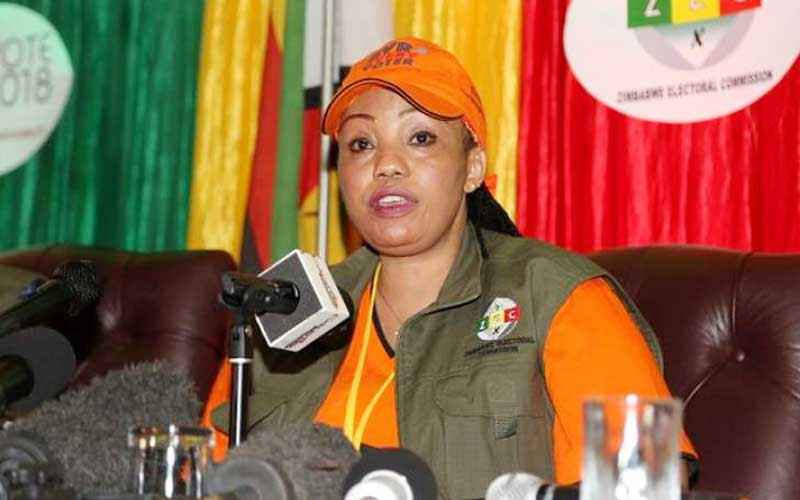 IN the wake of the confusing reports about the Zimbabwe Electoral Commission (Zec)'s revised delimitation report, Zimbabwe could be heading for a major constitutional crisis.
While constitutional experts contend that the country is not yet in a constitutional crisis, tell-tale signs clearly show that the southern African nation is fast hurtling in that direction given that the envisaged dates to hold general elections are fast approaching.
According to the country's constitutional provisions and electoral timeframes for holding a general election, the window of opportunity to avert a constitutional crisis is fast closing.
Web-based search engine Wikipedia says: "A constitutional crisis is a problem or conflict in the function of a government that the political constitution or other fundamental governing law is perceived to be unable to resolve… The crisis may arise from a variety of possible causes. For example, a government may want to pass a law contrary to its constitution; the constitution may fail to provide a clear answer for a specific situation; the constitution may be clear, but it may be politically infeasible to follow it; the government institutions themselves may falter or fail to live up to what the law prescribes them to be; or officials in the government may justify avoiding dealing with a serious problem based on narrow interpretations of the law."
In Zimbabwe's situation, on February 3, 2023, Zec chairperson Justice Priscilla Chigumba handed to President Emmerson Mnangagwa what she said was the final delimitation report that would inform conduct of this year's elections set for either July or August. This meant that, in line with the country's supreme law and electoral timelines, the report was supposed to have been gazetted within 14 days of it having been submitted to Mnangagwa. The 14 days lapsed on February 17, and since then there have been confusing communications from the President's Office that Chigumba never handed over the final delimitation report to Mnangagwa. And Zec itself appears no longer sure of what it gave the President, creating a perfect storm for a devastating constitutional crisis.
According to Section 161 of Zimbabwe's Constitution, which speaks to "Delimitation of Electoral Boundaries": "Once every 10 years… as soon as possible after a population census, the Zimbabwe Electoral Commission must conduct a delimitation of the electoral boundaries into which Zimbabwe is to be divided.
"If a delimitation of electoral boundaries is completed less than six months before polling day in a general election, the boundaries so delimited do not apply to that election, and instead the boundaries that existed immediately before the delimitation are applicable.
"The boundaries of constituencies must be such that, so far as possible, at the time of delimitation equal numbers of voters are registered in each constituency within Zimbabwe. The boundaries of wards must be such that, so far as possible, at the time of delimitation equal numbers of voters are registered in each ward of the local authority concerned."
As it is, the July polling deadline is already outside the six-month timeframe and the August deadline for the delimitation report to have been completed is increasingly becoming a challenge to meet; yet for this year's elections to be credible they must be held using constituency and ward boundaries informed by the April 2022 census results. Under the circumstances, reverting to boundaries used in the 2018 election would trigger a major uproar.
Zec definitely has its work cut out. In fact, it faces an impossible task which will seriously compromise its reputation and confirm many people's worst fears that the electoral body is far from being independent after creating this perfect constitutional crisis by failing to carry out one of its simplest mandates: To produce a credible delimitation report six months before the country's next general election.
Related Topics