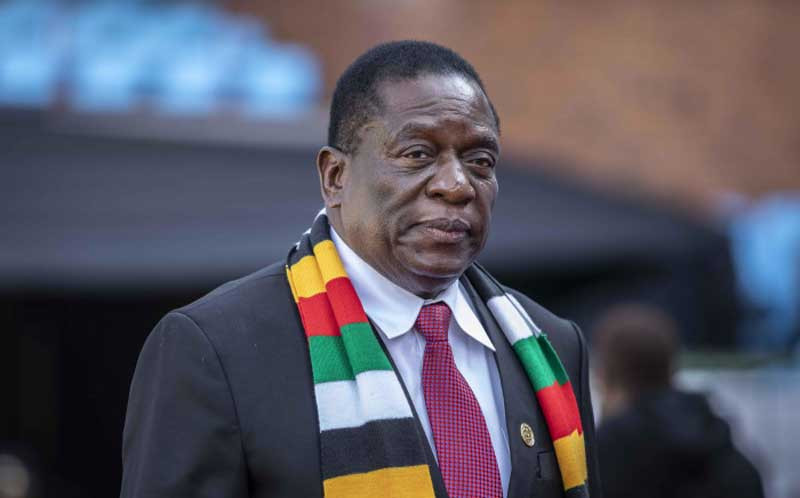 THE stark warning by the United Nations to President Emmerson Mnangagwa against signing the Private Voluntary Organisations (PVOs) Amendment Bill is the strongest indication yet of how repugnant this piece of legislation really is.
On Tuesday this week, the global body expressed concern about the possible impact of the legislation to millions of citizens in the country who have largely depended on aid due to a combination of a poorly economy and droughts as an impact of climate change.
"It is not too late for the President to change course," the UN experts said in the statement.
"By enacting this legislation, authorities will effectively be closing an already shrinking civic space. The Bill's requirements would also immediately render existing organisations, operating lawfully as trusts and associations, illegal."
While the government has said the objectives of the Bill are to counter terrorism and money laundering, the implications of the proposed law are much more sinister.
The Bill is widely seen as weaponisation of the law to clamp down on civic society groups seen by the government as a vital cog of the opposition.
However, in putting this law in place, the government is cutting its nose to spite its face as it has no capacity to handle the fallout should PVOs close shop and as a result starve the country of critical funding particularly for the disadvantaged and vulnerable members of society.
This is moreso when government has dismally failed to provide adequate safety nets for the vulnerable. One only has to look at how government has always struggled to fund the Basic Education Assistance Module, which is meant to provide educational assistance to orphans and other vulnerable children aged between 6-19 years, to see this.
That is probably the reason why Mnangagwa's predecessor, the late Robert Mugabe did not sign into law a similar Bill when it was passed by Parliament in 2004.
One of the country's major financiers United States Agency for International Development (USAid), which has provided US$4,5 billion support to the country since 1980, has warned that its programmes with local PVOs would be severely affected if Mnangagwa signs the Bill into law.
Mnangagwa already has his hands full with an economic crisis compounded by the fact that almost half the country is food insecure.
The President must see the broader picture and not just focus on this myopic Bill which is aimed at suppressing dissent to retain political power.
Signing this Bill will only make things worse, much worse.
Related Topics