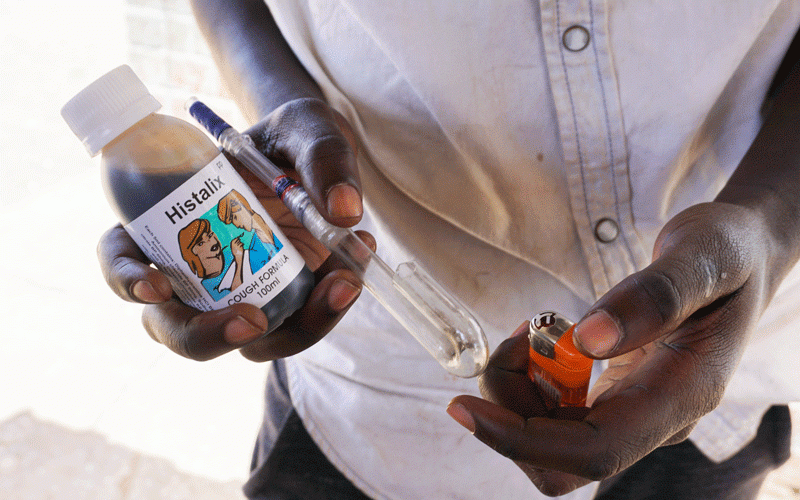 ON Thursday, news broke that Dominican Convent, an all-girls elite school in the capital Harare, had suspended eight Form Six students for taking drugs while at a leadership camp in Nyanga last week, an incident that sent shockwaves around the country and the education system in general.
This was not a run-down or run-of-the-mill ghetto school, where delinquency is the norm, but one of the top schools in the country, where only the rich and affluent send their children.
The issue of young people and the growing problem of drug abuse is not a new phenomenon and has been at the centre of the vuzu parties wave that has been a problem in Bulawayo for a number of years. So, the authorities cannot say they have not had prior warning.
At a forum organised the Junior Chamber International, Bulawayo Progressive Residents' Association and the Better Men Foundation recently, participants were told some gritty details of what goes on at such parties.
A 13-year-old daughter gets crowned "queen" for sleeping with a minimum of 10 boys in a single night. Likewise, a boy who sleeps with 10 girls is named "sex master".
One youth had this to say: "It's a race and you have to prove a point. Two youths, a boy and a girl who manage to sleep with at least 10 partners during that night, are given a royal crown."
Acceptance by your peers is what the youths are after, it seems. The winners, according to a study by Aids Healthcare Foundation and Grassroots Soccer, get to trend on social media channels used by the youths and receive acclaim.
Many of the parties are sponsored by drug pushers, the youth said.
"This is usually done by people who want to test the efficiency of their drugs. They find it easy to test it on youths."
And there you have it. Pupils have become the targets of drug gangs who often use them as test subjects. The drug users form their own circles and gangs.
And many children are caught up in the habit from which it is nigh impossible to break from.
According to many youths who took part in the studies, the drugs are for most part being pushed by some prominent personalities, including church leaders and politicians.
These people, who society look up to, are said to be involved in not only organising and sponsoring the drug-filled wild parties for the youths, but are active pushers.
The Dominican eight are just a tip of the iceberg, according to teachers. As we report elsewhere in this publication, pupils are allegedly bringing drugs such as dagga and crystal methamphetamine to schools. At private schools, learners who are mostly from rich families reportedly use high-end drugs such as cocaine.
How do authorities respond? Mostly by looking the other way or sweeping the cases under the carpet.
So, the Dominican Convent school head, Sister Kudzai Mutsure, and her team must be applauded for taking a bold move and bringing to light a growing national problem.
It is being said that 75% to 85% of bed occupants in mental health institutions are due to substance abuse and over half of those admitted are schoolgoing children.
It is time government acts to fight this vice before the country loses more of its young people.
Related Topics