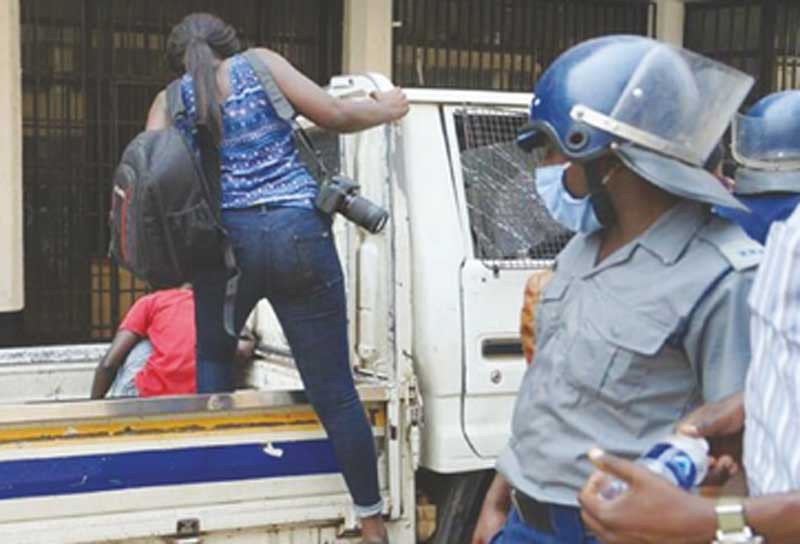 Journalism is not a crime, goes the line used by international media organisations in support of their long-suffering colleagues facing increasing persecution around the globe.
Journalists daily report stories about human rights violations around the globe. This time it is getting personal, and they are becoming victims as their work is being criminalised by those not keen on the media shedding light on their nefarious deeds.
In Zimbabwe, the headlines in the past two to three months make for sad reading and raise alarm at what lies ahead as the country moves towards elections next year.
Here are some of the cases documented by the Media Institute of Southern Africa (Misa):
Zimbabwean senior journalist Godwin Mangudya was on October 8, 2022 reportedly assaulted by members of the Central Intelligence Organisation (CIO) and the ruling Zanu PF activists in the Harare suburb of Kuwadzana while covering the party's central committee elections.
Despite formally identifying himself and producing the Zimbabwe Media Commission-issued Press card, he was detained for more than an hour.
Members of the CIO and Zanu PF security personnel confiscated his mobile phones and reset the gadgets leading to the journalist losing both his personal and work-related information.
On October 10, 2022 Dunmore Mundai and Gaddaffi Wells, journalists with (AMH) Alpha Media Holdings' HStv, were assaulted by the police in Mbare while they were working on a documentary.
The journalists had gone to Mbare to work on a documentary when they witnessed the police assaulting vendors while dispersing them and proceeded to film the incident. According to the journalists, they were caught up in a melee before being bundled into a police truck where they were detained. They were only released after disclosing that they were journalists. Mundai sustained injuries on his arm and back.
In August, four journalists were reportedly severely assaulted when violence erupted ahead of a rally that was scheduled to be addressed by Citizens Coalition for Change (CCC) leader Nelson Chamisa in Gokwe in Zimbabwe's Midlands province.
The journalists were reportedly assaulted for taking pictures and videos of around 20 Zanu PF vehicles which had blocked Chitekete business centre, 90km from Gokwe.
Misa reported that around 30 journalists were attacked, arrested or harassed this year, and it is likely that the number will increase as the 2023 elections draw closer.
Other forms of harassment are becoming commonplace.
On October 9, 2022 NewsDay reporter Desmond Chingarande was reportedly barred from entering the venue of Zanu PF's central committee elections at Masvingo Teachers College.
Chingarande, along with AMH editor-in-chief Wisdom Mdzungairi have a pending case at the courts under provisions of the country's Cyber and Data Protection Act that cover "false data messages."
Last week, six journalists from private media houses — NewsDay and DailyNews — were chased away at an event at State House.
No one has been arrested or questioned over the perpetration of violence against journalists by political party activists, security personnel, and members of the State security.
No one has questioned the growing discrimination against journalists from the private media, despite that their work is provided for under section 61 of the Constitution which protects media freedom.
We reiterate: Journalism is not a crime!
Related Topics