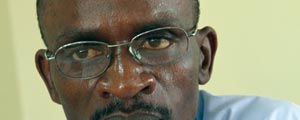 The United Nations World Tourism Organisation (UNWTO) General Assembly is underway in the country's premier tourism resort of Victoria Falls. The grand conference may have given the country some leeway to show the world that barring the unstable politics over the last 10 years or so, something good could in fact come out of Zimbabwe.
Report by Wisdom Mdzungairi
This could only be a beginning, knowing all too well that there is another grand event of even bigger proportions coming our way soon.
Zimbabwe Tourism Authority chief Karikoga Kaseke has alluded to another conference in which they expect over 800 visitors. Tourism is always full of politics –good and bad. I know that when I recently wrote about the Zimbabwe tourism secret there was a barrage of criticism from some stakeholders who told me until now there was nothing good to talk about our tourism.
I was adamant as the UNWTO has proved. It gives the country the firepower to showcase its abundant wildlife-based tourism product. The UNWTO makes the country the next big thing for many other reasons –first it was the harmonised elections, and now that it is a closed chapter- tourism development should be a priority.
Those in the corridors of power should no longer concentrate on politicking, but try their best to extricate the country from this very difficult situation where the travel and tourism industry has been on "auto pilot" as it had become just another issue requiring less attention as politics became hotter.
The country may have leant its lessons the hard way with less, even no visitors to Zimbabwe despite being referred to as one of the cradles of civilisation in Africa, known for its great cultural diversity. Being an African country presents the country with even more opportunities as the continent is home to 11 of the world's fastest growing economies.
At least 65% of Africa's 1 100 million citizens are under 35, indicating future growth potential amongst urban communities and the middle class and opening prospects for Zimbabweans.
Equally important is the strong shift towards democracy. And so, at a broader regional level, the time is ripe to advance cooperation between Zimbabwe and its neighbours of which they have great economic potential, and share development experiences and common goals. Pooling their strengths together can benefit the world and help enhance their voice on the international stage.
The most important issue for this partnership will be to enhance inter-regional connectivity. With the "Look East Policy" better transportation links between Africa and Asia are essential, by sea, land and air. Indeed, the Indian Ocean links the two regions in progress and prosperity so we need to make better use of it.
Another aspect of connectivity which is equally important is connectivity of ideas through dialogue. Regardless of political persuasion, Kaseke should bring together the industry and work more closely to enhance people-to-people links, from more tourism to greater cultural and youth exchanges between our countries.
No doubt that over the past decade China has been, and still is, by far the fastest-growing tourism source market in the world. Thanks to rapid urbanisation, rising disposable incomes and relaxation of restrictions on foreign travel, the volume of international trips by Chinese travellers has grown from 10 million in 2000 to 83 million in 2012.
Expenditure by Chinese tourists abroad has also increased almost eightfold since 2000. Boosted by an appreciating Chinese currency, Chinese travellers spent a record $102 billion in international tourism in 2012, a 40% jump from 2011 when it amounted to $73 billion.
With this sustained growth, China has become the largest spender in international tourism globally in 2012. In 2005 China ranked seventh in international tourism expenditure, and has since successively overtaken Italy, Japan, France and the United Kingdom. With the 2012 surge, China leaped to first place, surpassing both top spender Germany and second largest spender United States (both close to $84 billion in 2012).
UNWTO Secretary-General, Taleb Rifai recently said: "Emerging economies continue to lead growth in tourism demand. The impressive growth of tourism expenditure from China and Russia reflects the entry into the tourism market of a growing middle class from these countries, which will surely continue to change the map of world tourism."
So, with the industrialised countries more or less saturated as generators of global travel, and intra-Asia/Pacific travel booming, all eyes should be turning towards what is likely to be the next big source market for Africa by the end of this decade.
The groundwork for this boom to come must be laid now, and so the sorry state of affairs of our tourism is now likely to change.
Travel and tourism stakeholders must work harder together to rebuild the tattered industry after this much-needed head-start by UNWTO.