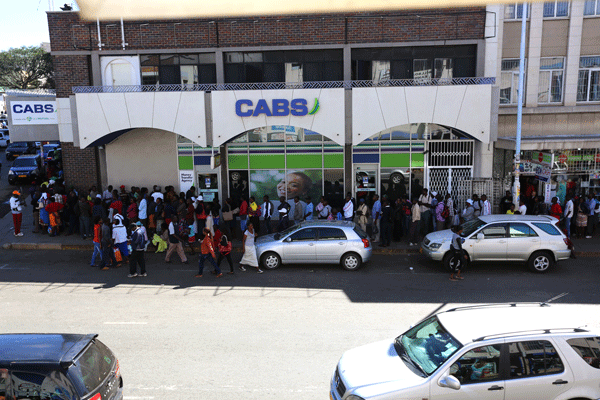 THE Reserve Bank of Zimbabwe (RBZ) has imported $15 million worth of cash, which will be in the banking system today as it moves to halt the cash shortages plaguing the banking sector.
BY BUSINESS REPORTER
This came as depositors have been struggling to withdraw money from banks amid reports that the strengthening of the United States dollar against major currencies has spawned cash externalisation since the dollar was used as a reserve currency.
"We are bringing in $15 million worth of cash," RBZ governor John Mangudya told newspaper editors on Friday. The demand for cash has seen depositors spending more time in bank queues, with some banks placing caps on withdrawals.
Last week, Mangudya introduced a raft of measures that include placing a cap of $1 000 on withdrawals a day and advocating the use of plastic money and other currencies in the multicurrency basket to reduce pressure on the demand for the dollar.
Statistics from RBZ showed the currency utilisation levels of the US$ had increased to the current 95% from 49% in 2009. This has increased the demand for the US$ as other currencies in the basket were elbowed out.
The currency utilisation levels for the rand declined to the current 5% from 49% in 2009. Mangudya said there was need to restore the fundamental principles of the multicurrency system through increasing the availability and usage of other currencies within the multicurrency basket.
The multicurrency regime was introduced in 2009 to stem hyperinflation, which had spiralled to over 500 million percent making the local currency worthless. The Zimbabwean dollar was officially retired last year. At inception, the multicurrency basket had the United States dollar, South African rand, Botswana pula, British pound and the euro. Four other currencies — the Indian rupee, Australian dollar, Japanese Yen and Chinese yuan — were added to the basket in 2009. Despite an avalanche of currencies in the basket, cash shortages have hamstrung the market.