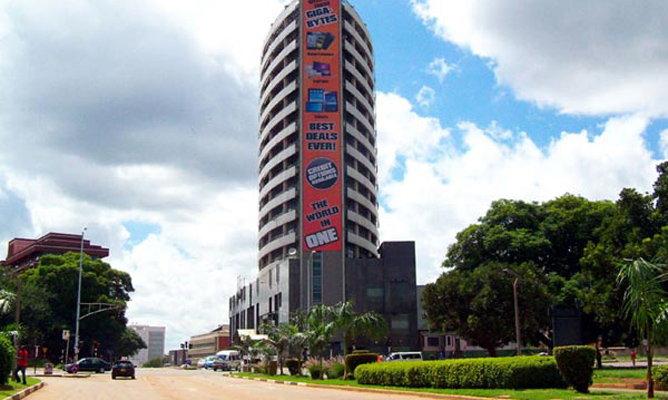 GOVERNMENT has fired three members of the NetOne board as it moves to paper over the cracks caused by a recent draft audit report.
BY BUSINESS REPORTER
The three board members — Shepherd Tsomondo, Dorothy Mapimhidze and Thandiwe Mlobane —were relieved of their duties on Friday last week.
While the trio was fired ostensibly to revamp the board, sources yesterday told NewsDay that the board was divided over contents of the draft audit report.
The forensic audit of the parastatal commenced in March over allegations of corporate malfeasance at the country's oldest mobile operator. This resulted in the suspension of chief executive officer Reward Kangai to allow the investigations to take place.
"A lot of allegations that prompted the forensic audit and forced leave of several top managers including CEO Kangai were not adequately addressed. There were people who were supposed to be nailed in the report including Bopela," a source said.
"Now that the audit is out, there is really nothing concrete against him. The board is now divided as to why the audit was instituted in the first place. Remember this was an expensive exercise and it proved unworthy. Those criticising the audit are now a target. They are being silenced so that the board will not speak out against new intentions to hire another audit firm."
While the audit revealed an alleged tax fraud involving a company known as Bopela owned by Zanu PF activist Agrippa Masiyakurima with the connivance of suspended managers, it did not interrogate the current NetOne billing system where leakages running into millions are rampant.
The audit did not interrogate why millions of dollars were lost on the One Wallet platform which never realised the intended benefits, due to poor services. The platform only generated $904 despite the supplier demanding payment of $500 000.
ICT, Postal and Courier Services minister Supa Mandiwanzira was not available for comment.
NetOne board chairman Alex Marufu said while he had heard of the removal of some board members, no official communication had been made.
"It's hearsay and I haven't seen any paper saying so. I am going to get a chance to speak to the minister on Friday," he said. Tsomondo confirmed that he was no longer a board member of NetOne, while Mlobane said she could not comment over the matter.