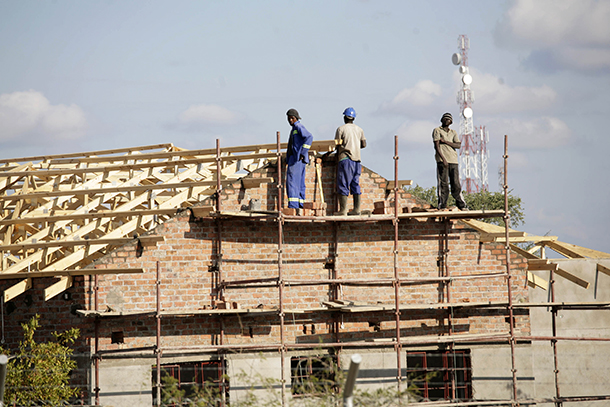 National Building Society (NBS) will next month begin housing construction in Harare and Chinhoyi, six months after it opened its doors to the public.
BY VICTORIA MTOMBA
A unit of the National Social Security Authority (NSSA), NBS was launched in May as the authority made a return to the banking sector after its initial romance through Capital Bank collapsed.
NBS managing director Ken Chitando told NewsDay that the bank was currently pursuing a development in Harare and one in Chinhoyi.
"On the collaborative front, we expect to roll out the first of many in the next couple of weeks," he said.
"The Glaudina project is earmarked to have 784 units comprising of two-bed walk up apartments. The construction will commence in November 2016 and we expect construction of the blocks to be completed in 18 months," Chitando said, although he could not be drawn into revealing the number of customers who had accessed housing loans.
Chitando said due to the three-month waiting period for one to qualify for mortgages, the uptake was expectedly slow in the first few months, but was now on an upward trajectory.
"We expect to write significant mortgage business in the last quarter of 2016. As per our affordability focus, our clients can access loans for up to a maximum of 25 years or age to retirement, whichever is lower," he said.
In the last three months of operation, NBS has been "able to set-up several company and pension-backed schemes, which we are expecting to disburse commencing in the last quarter of 2016 into 2017", Chitando said.
"We also have a healthy pipeline of group schemes to augment what we already have finalised."
NBS is in the market for contractors to work on the Chinhoyi and Glaudina housing projects.
Chitando said the plan was to convert NSSA land banks into housing development projects.
NBS opened in May offering the lowest interest rates of 9,5% per annum for mortgage lending with a tenure of 25 years, the longest in the market so far.
At inception, NBS was targeting 2 000 housing units annually.
Zimbabwe has a housing backlog of 1,25 million and government is targeting to build more than 300 000 housing units by 2018 to ease the shortage.
Various companies, which include insurance companies and banks, have also ventured into housing development amid the growing demand for housing.