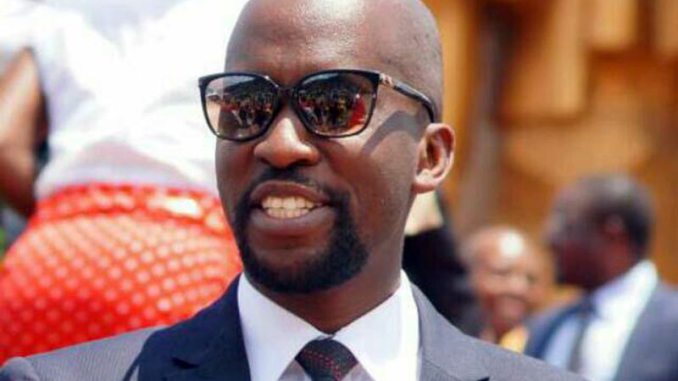 ZIMBABWE'S huge domestic debt, which runs into billions of dollars, is a big challenge in the post-election period, Finance deputy minister Terence Mukupe has warned. Zimbabwe is set to hold general elections on July 30.
BY MTHANDAZO NYONI
"The issue of the debt, I don't think the external debt is actually a cause for concern when you really look at what should be and what is the size of our economy.
Our external debt is actually a very low figure," Mukupe said while giving his keynote address at the CEO Africa Roundtable discussion held in Bulawayo on Friday .
"But the biggest challenge, the problem post-election, is going to be the domestic debt. It's at an unsustainable level. That's what we should be focusing on." Zimbabwe's domestic debt rose by 44,31% between November 2016 and November 2017, as government spent beyond budgeted expenditure, according to Reserve Bank of Zimbabwe governor John Mangudya.
Presenting the 2018 Monetary Policy Statement early this year, Mangudya said the debt, which stood at $7,6 billion in November 2016, ballooned to $10,6 billion in the same month in 2017, as government resorted to borrowing to cut the budget deficit.
"Domestic credit bank lending to local economic agents grew by 44,31%, from $7,554 billion in November 2016 to $10 637,23 million in November 2017. Of this growth, net credit to government rose by 70,45% to $6,271 billion, while credit to the private sector rose by 6,97% to $3,705 billion," he said.
Mangudya said the increase in credit to government continued to reflect increased reliance by government on the banking sector to finance its budget deficit. "The substantial increase in money supply is, therefore, a reflection of the expansionary fiscal stance, which has continued to increase RTGS [real time gross settlement] money from $954 million in 2016 to $1,732 billion in 2017," he said.
As of last December, foreign debt stood at $7,5 billion and was expected to increase to $7,8 billion due to interest and penalties, according to Finance minister Patrick Chinamasa's 2018 National Budget.